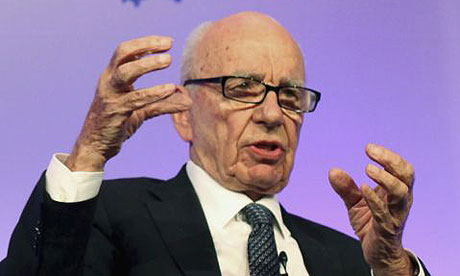 Australian police are investigating a former senator's allegations that an executive from Rupert Murdoch's News Limited offered him favourable newspaper coverage and "a special relationship" in return for voting against government legislation.
The allegations are embarrassing for News Corp, whose ownership of 70% of Australia's newspapers has raised criticisms from within the government that Rupert Murdoch's empire has too much control over the country's media.
The government has opened an inquiry into potentially increasing newspaper regulation in Australia after News International closed its top-selling British tabloid, the News of the World, in July over illegal phone hacking.