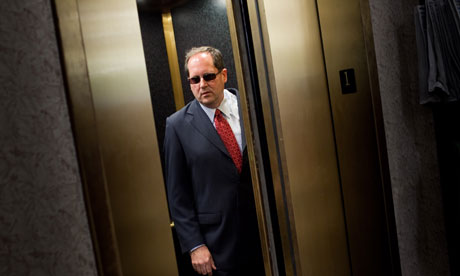 This is a cautionary tale about what can happen to someone who dares to become a corporate whistleblower. Or, more specifically, someone who incurs the wrath of News Corporation, the media empire owned by Rupert Murdoch, of which News America forms a part.

Emmel's lawyer, Philip Hilder, has had a ringside seat at the gradual unravelling of his client's life. A former federal prosecutor based in Houston, Texas, Hilder is well versed in whistleblower cases having represented Sherron Watkins, who helped uncover the Enron scandal. Hilder said: "News America has engaged in Rambo litigation tactics. They have a scorched earth policy, and it's taken a huge toll on him."
News Corp has devoted the efforts of up to 29 lawyers to pursuing Emmel personally, at a cost estimated at more than $2m. Emmel, by contrast, has relied on two lawyers, Hilder and Marc Garber in Atlanta, working for no pay since January 2009.

Attention has been focused on News Corporation's activities in the UK, where the News of the World phone-hacking scandal has led to the arrest of 10 people associated with the company. In the US, oversight of News Corp is gathering pace with the department of justice and the FBI looking into the company, while senators are considering launching committee hearings into News Corp practices.