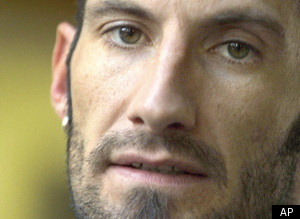 Reporters Without Borders is saddened to learn that Anton Hammerl, a well-known photographer with South African and Austrian dual nationality who had been missing in Libya for more than six weeks, was killed shortly after disappearing in the east of the country on 4 April.
It had been assumed that Hammerl was alive and was being held by pro-Gaddafi forces. "The civil war in Libya has been particularly deadly for photographers," the press freedom organization said. "It is time this stopped. Reporters have been paying too high a price in this war. The authorities in Tripoli and those in Benghazi should give their troops clear directives to respect the work of journalists."
In a message posted on Facebook today, Hammerl's family said: "On 5 April 2011, Anton was shot by Gaddafi's forces in an extremely remote location in the Libyan desert. According to eyewitnesses, his injuries were such that he could not have survived without medical attention."

Reporters Without Borders is deeply shocked by the news, especially as the Libyan government had indicated on several occasions that he was alive. Austria's foreign ministry had also said on 25 April that he was alive and that it was negotiating his release with the authorities in Tripoli.