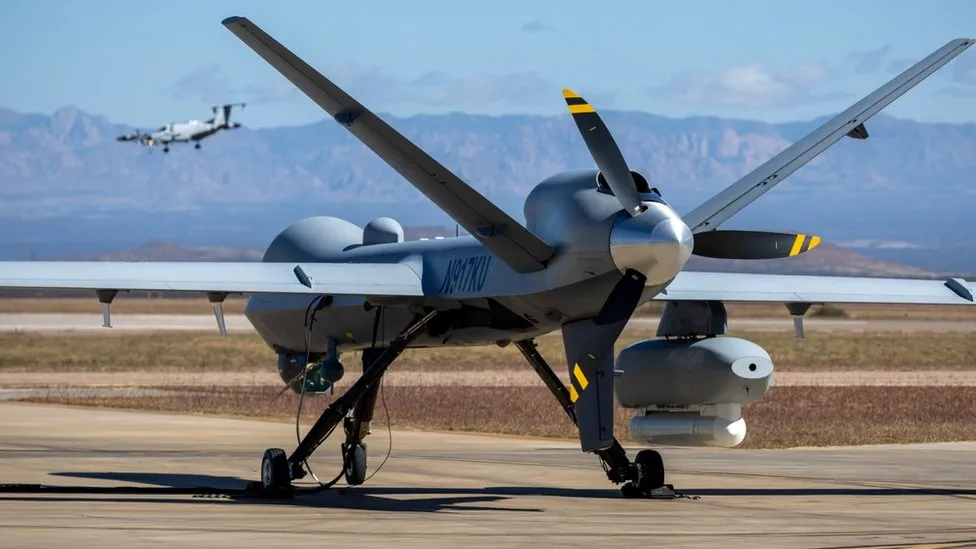 A Russian fighter jet has collided with a US drone over the Black Sea, forcing the US to bring down its unmanned aircraft, the American military says.
It says the drone was on a routine mission in international airspace when two Russian jets tried to intercept it.
The US European command said the incident was the result of an "unprofessional act by the Russians".
US and allied forces will continue to operate in international airspace, the statement added.