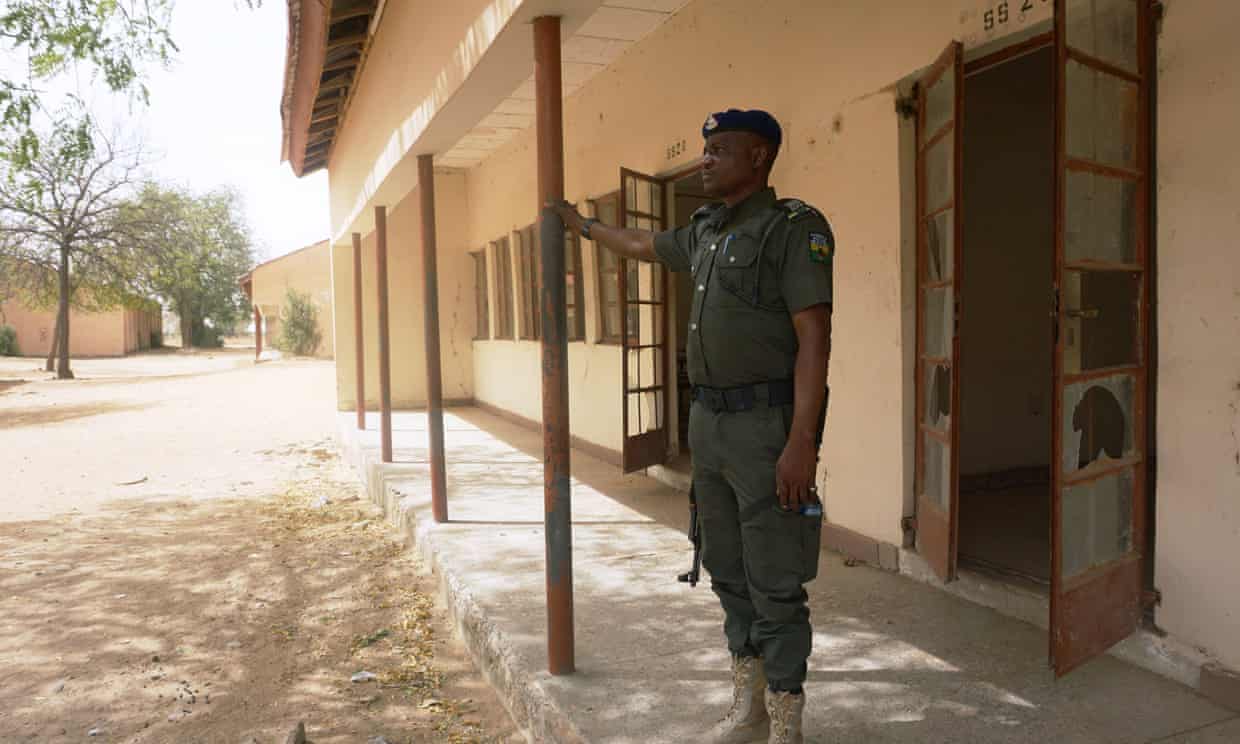 Boko Haram has released more than 100 of the schoolgirls it abducted last month, returning them to their village in north-east Nigeria.
Waving the black and white flag used by the Islamic State and wearing balaclavas, military fatigues and ammunition belts, members of the group released most of the girls they had abducted in Dapchi early on Wednesday morning.
On 19 February armed militants pretending to be soldiers herded the girls into trucks and escaped. The Nigerian government was initially slow to act but then said it would negotiate with the group for the girls. It has denied any ransoms were paid.