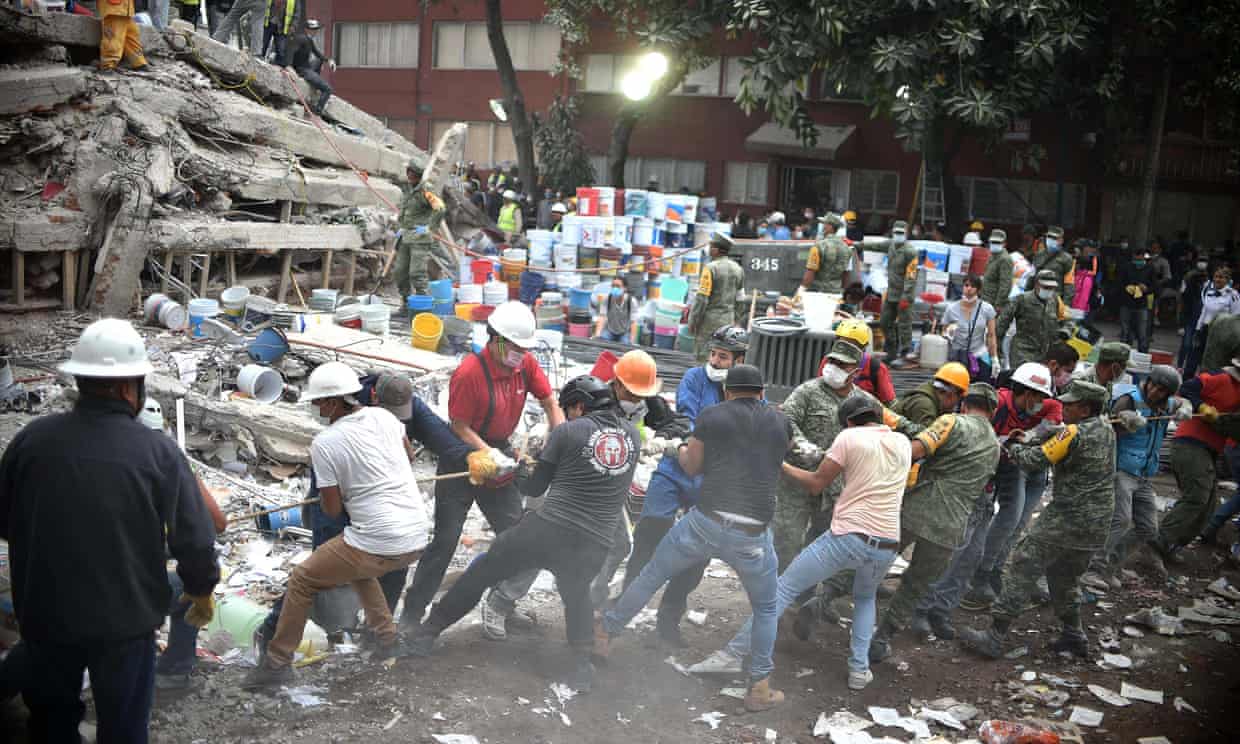 Rescue workers backed by an army of untrained volunteers searched for survivors buried under mounds of rubble as the death toll from Tuesday's powerful earthquake climbed to at least 223 across central Mexico.
The 7.1 magnitude earthquake left a chess board of destruction across the country's capital, where almost a hundred deaths have been confirmed so far.
At least 44 buildings collapsed completely in Mexico City, according to official figures, with thousands more left damaged and unstable in the sprawling city, which is built on a drained lakebed.