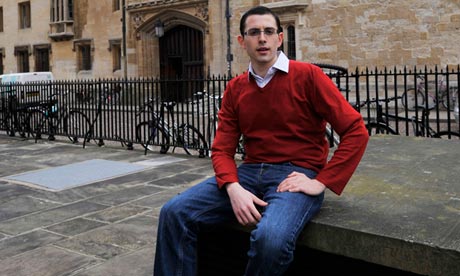 Students at Oxford University will this week vote on a controversial motion to boycott Israel, after a tumultuous week that has seen hate mail, accusations of racism and a furious exit from a debate by MP George Galloway .

The Oxford University Students' Union (OUSU) meets on Wednesday to decide finally on a motion backing the boycott of Israel, its companies and institutions. The motion, which would be tabled at the National Union of Students conference in Sheffield in April, calls on the student body to join the boycott, divestment and sanctions (BDS) movement, in protest at Israel's treatment of Palestinians and its hindrance of attempts to create a Palestinian state.
Both the proposer and the seconder of the motion have received threatening emails: the seconder has withdrawn his support and the proposer has requested that her name not be publicised.

Last Wednesday, Galloway, MP for Bradford West, walked out of a debate at Christ Church College. Galloway arrived 90 minutes late, delivered a speech condemning Israel and then interrupted a reply being made by Eylon Aslan-Levy, a student at Brasenose College.