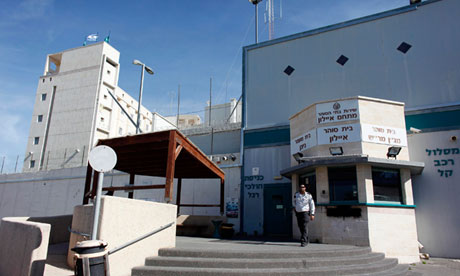 The Israeli government has reportedly offered to pay hundreds of thousands of pounds in compensation to the family of "Prisoner X" – an agent of the Mossad with Australian and Israeli citizenship who took his own life while secretly imprisoned for undisclosed "grave charges".

An unnamed source was quoted in the Haaretz newspaper claiming a compensation deal was agreed six weeks ago following the conclusion of an official inquiry into the death of Ben Zygier, who was imprisoned in 2010 under a false identity and who killed himself in Unit 15, a "secret prison" within Ayalon jail near Tel Aviv.
Reports of a secret deal with the family follow claims by Zygier's lawyer that he had protested his innocence on the day before his death in a cell that was supposed to have been monitored 24 hours a day.

Its also comes amid mounting calls for the Mossad and the Israeli prison service to face investigation over their alleged negligence in the scandal. A justice ministry official said the judge who had originally handled the case has demanded a further inquiry "to examine issues of negligence".