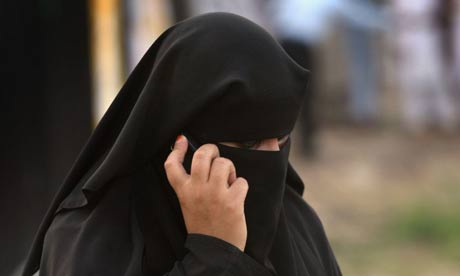 Belgium today moved to the forefront of a campaign to restrict the wearing of the Muslim veil by women when a key vote left it on track to become the first European country to ban the burka and niqab in public.

The home affairs committee of the Brussels federal parliament voted unanimously to ban the partial or total covering of faces in public places. "I am proud that Belgium would be the first country in Europe which dares to legislate on this sensitive matter," the centre-right MP Denis Ducarme said.

Daniel Bacquelaine, the liberal MP who proposed the bill, said: "We cannot allow someone to claim the right to look at others without being seen. "It is necessary that the law forbids the wearing of clothes that totally mask and enclose an individual. Wearing the burqa in public is not compatible with an open, liberal, tolerant society."