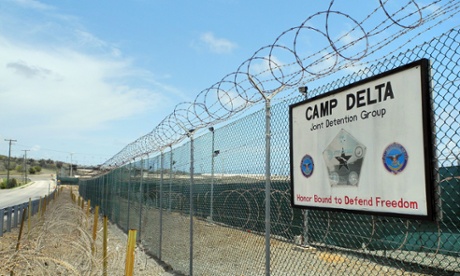 A military judge has rejected the US government's attempts to keep accounts of the CIA's torture of a detainee secret, setting up a fateful choice for the Obama administration in staunching the fallout from its predecessor's brutal interrogations.

In a currently-sealed 24 June ruling at Guantánamo Bay – described to the Guardian – Judge James Pohl upheld his April order demanding the government produce details of the detentions and interrogations of Abd al-Rahim al-Nashiri during his years in CIA custody. The Miami Herald also reported on the ruling, citing three sources who had seen it.
Among those details are the locations of the "black site" secret prisons in which Nashiri was held until his September 2006 transfer to Guantánamo; the names and communications of CIA personnel there; training and other procedures for guards and interrogators; and discussions of the application of so-called "enhanced interrogation techniques".

The government has charged Nashiri in connection to the deaths of 17 sailors in the 2000 bombing of the USS Cole. After his 2002 capture, Nashiri's interrogators revved a power drill near his head, threatened him with a gun and waterboarded him, producing a sensation akin to drowning.