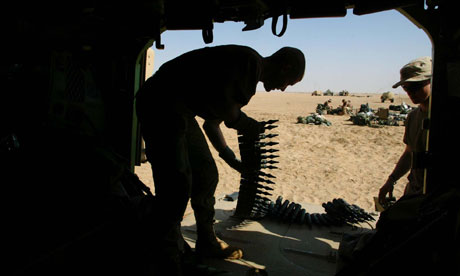 Last month, the World Health Organisation (WHO) published a long awaited document summarising the findings of an in-depth investigation into the prevalence of congenital birth defects (CBD) in Iraq, which many experts believe is linked to the use of depleted uranium (DU) munitions by Allied forces. According to the 'summary report':

"The rates for spontaneous abortion, stillbirths and congenital birth defects found in the study are consistent with or even lower than international estimates. The study provides no clear evidence to suggest an unusually high rate of congenital birth defects in Iraq."
Jaffar Hussain, WHO's Head of Mission in Iraq, said that the report is based on survey techniques that are "renowned worldwide" and that the study was peer reviewed "extensively" by international experts.

But the conclusions contrasted dramatically from previous statements about the research findings from Iraqi Ministry of Health (MOH) officials involved in the study. Earlier this year, BBC News spoke to MOH researchers who confirmed the joint report would furnish "damning evidence" that rates of birth defects are higher in areas experiencing heavy fighting in the 2003 war. In an early press release, WHO similarly acknowledged "existing MOH statistics showing high number of CBD cases" in the "high risk" areas selected for study.