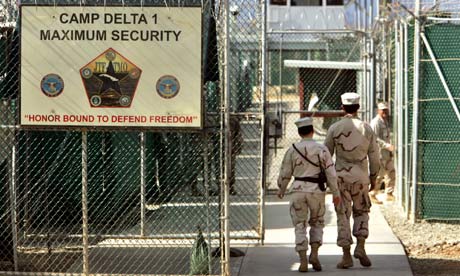 A group of senior American doctors has called on military physicians at Guantánamo Bay to refuse to work in a mass force-feeding programme that is being used to keep hunger-striking detainees alive.

Writing in the prestigious and influential New England Journal of Medicine, the three doctors called Guantánamo "a medical ethics free zone" and said that medical staff had a moral duty to allow the prisoners to go on hunger strike without coercing them into treatment. They also called on doctors to refuse to take part in force-feeding.
"Military physicians should refuse to participate in any act that unambiguously violates medical ethics," wrote Dr George Annas, Dr Sondra Crosby and Dr Leonard Glantz, in a three-page article outlining an ethical case against force-feeding of the detainees. All three are senior medical professors at Boston University.

The doctors urged others in the American medical profession to speak out on the issue and provide support for any army doctor who might refuse to participate in the procedure.