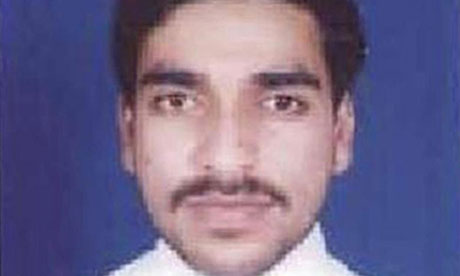 British troops handed a Pakistani man to US forces in "questionable circumstances" after the invasion of Iraq and appear, in the words of one of the UK's most senior judges, to have "sold the pass" – in other words, lost the possibility of influence – with regard to his future.

The appeal court in December ruled that Yunus Rahmatullah, 29, is being unlawfully detained in the notorious US jail at Bagram in Afghanistan. It ordered a writ of habeas corpus to be issued so he could be freed. Rahmatullah was handed over by the SAS to American forces in Iraq in 2004, from where he was taken to Bagram. He has been there ever since.
However, the appeal court ruled on Thursday that it had no power, after all, to order the man's release. "The melancholy truth is that the events since we handed down judgment appear to establish that when the UK defence forces handed over [Rahmatullah] to the US authorities in questionable circumstances in 2004 they most unfortunately appear to have sold the pass with regard to their ability to protect him in the future," said Lord Neuberger, master of the rolls and the second most senior judge in England and Wales.