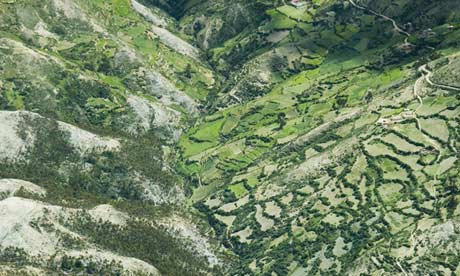 Indigenous people in Peru have suffered "devastating consequences" as a result of extractive industries in the Amazon rainforest, according to the United Nations' Special Rapporteur on Indigenous Rights.

During a week-long trip to the country, James Anaya visited indigenous communities in Loreto, an Amazon region which has been heavily contaminated over the last 40 years by oil companies. In particular he visited an oil concession known as Block 192 (formerly Block 1AB).
"I have been able to personally confirm the serious environmental problems that exist in this zone due to the oil industry," Anaya said. "This includes the contamination of the body of waters and the soil used by the indigenous people in this region, which has affected their food sources and their health."

Last month, Peru's environmental regulator OEFA fined Argentine oil and gas company Pluspetrol $7.2m (£4.4m) for contaminating a lake to such an extent that it effectively disappeared. It said the company caused irrecoverable ecological loss to the Shanshacocha lake and had failed to report the incident.