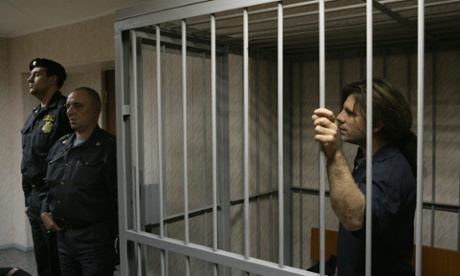 A Russian court has ordered 20 Greenpeace activists from around the world to be held in custody for two months pending further investigation over a protest against offshore oil drilling in the Arctic, drawing condemnation and a vow to appeal.

In proceedings that Greenpeace said evoked Soviet-era scare tactics, activists from a ship used in the protest at an oil rig were led to court in the port of Murmansk in handcuffs and held in cages for a series of hearings that ended early on Friday.
Twenty activists, a freelance photographer and a freelance videographer were ordered to be held for two months, while eight activists were ordered to be held for three days pending a further hearing, the environmental advocacy group said.

All 30 were detained last week aboard the icebreaker Arctic Sunrise, which was seized by Russian coastguards in the Barents Sea after two activists tried to scale state-controlled Gazprom's Prirazlomnaya offshore oil platform.