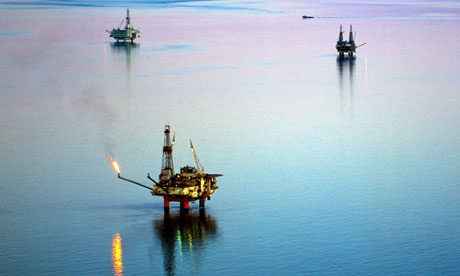 Shell has been accused of "stock-car racing recklessness" after apparently undertaking only the most limited testing of a key piece of equipment aimed at preventing a Gulf of Mexico-style blowout during its controversial drilling in the Arctic.

Documents obtained under a Freedom of Information Act request suggest field-testing of a containment dome took place over two hours on 25 and 26 June. The dome, known as a "capping stack", would be dropped over any stricken wellhead.
Two officials from the bureau of safety and environmental enforcement (BSSE) – an arm of the US interior department – were present with Shell officials at the tests in Puget Sound, Alaska, but there was no independent verification of the tests.

Shell reportedly started work yesterday on the $4.5bn (£2.8bn) drilling programme in the Chukchi Sea, 70 miles off Alaska's north-west coast. It does not yet have permission to drill into oil reserves.