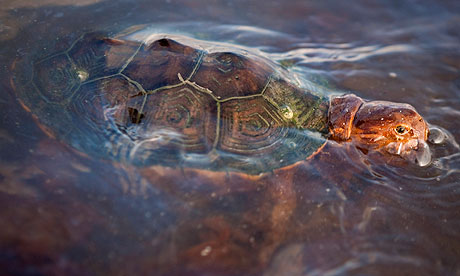 BP Plc Chief Executive Officer Robert Dudley expects to drill in the U.S. Gulf for 20 years as the company exploits its experience searching for oil miles below the sea.

"Companies like BP, one of the roles they play in the industry is working in riskier areas," Dudley, 55, said in an interview at BP's worldwide London headquarters yesterday. BP "is now going to become incredibly focused on managing the risks, for example, of deep-water. It's not going to shy away from the risk, it's going to get even better at it."
Dudley, who took over from Tony Hayward last month and will present his first strategy update in February, said it will take two years to remake the company after a runaway Gulf of Mexico well caused the worst offshore U.S. oil spill, a disaster projected to cost $40 billion. BP may start paying dividends next year at a lower level than before the spill, he said.

"The idea of coming out in February with a massive firework around strategic direction from BP may sound exciting, but it's not quite realistic," Dudley said. "You will likely see an immediate set of steps by BP, and further ones to come in 2011 and 2012."

BP may reduce the number of countries where it produces oil and gas to 16 from 21 after selling assets in countries including Venezuela, Vietnam, and Colombia, he said.