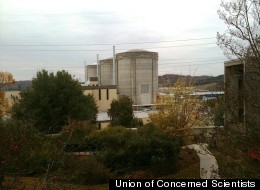 Richard H. Perkins and Larry Criscione are precise and formal men with more than 20 years of combined government and military service. Perkins held posts at the Department of Energy and the National Nuclear Security Administration before joining the Nuclear Regulatory Commission's Division of Risk Analysis in 2008. Criscione landed at the agency a year later, after five years aboard the USS Georgia as a submarine warfare officer.

Now both men are also reluctant whistleblowers, stepping out publicly to accuse the NRC of being both disconcertingly sluggish and inappropriately secretive about severe -- and in one case, potentially catastrophic -- flood risks at nuclear plants that sit downstream from large dams.
A number of nuclear safety advocates who have looked into the matter in recent weeks have echoed their complaints, and a collection of documents obtained by The Huffington Post -- including a 4-year old internal communication plan for NRC officials seeking to head-off criticism of its handling of the dam threat, as well as detailed correspondence between Criscione and NRC leadership on the issue -- appears to lend credence to the engineers' concerns.
Taken together, the documents and charges shed new light on an agency that has been repeatedly criticized for allowing plant owners to delay crucial safety improvements for years, and for diligently withholding information not as a way of protecting the public interest, but as a way of protecting itself.