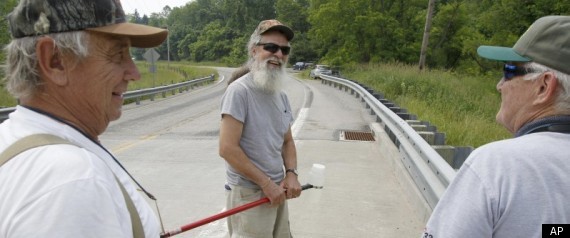 A new coalition of outdoors groups is emerging as a potent force in the debate over natural gas drilling. The Sportsmen Alliance for Marcellus Conservation isn't against the process of fracking for gas, but its members want to make sure the rush to cash in on the valuable resource doesn't damage streams, forests, and the various creatures that call those places home.

The movement grew out of grass-roots anger as passionate outdoorsmen found their questions about drilling and wildlife brought few answers from local or state officials.
"Either we didn't get a response or the answer we got didn't seem feasible or acceptable. It didn't seem like the people who were in charge had their pulse on what was actually happening," said Ken Dufalla of Clarksville, Pa.

Energy companies have identified major reserves of natural gas throughout the Marcellus Shale, which underlies much of New York and Pennsylvania, and parts of Maryland, Ohio and West Virginia.

More than 3,300 wells have been drilled across Pennsylvania in just the last few years. The boom has raised concerns about the use of hydraulic fracturing, or fracking, a drilling technique in which water, sand and a small amount of chemicals are used to open gas-bearing shale formations deep underground.