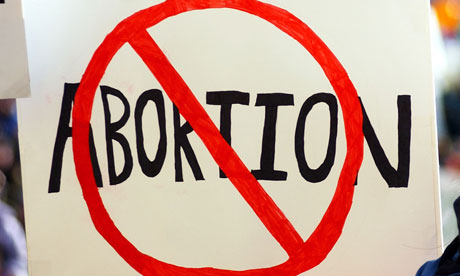 Some have argued that this present "war on women" is a war against progressivism – or a war against feminism, in particular. I would say, looking at the big picture, that it is more serious than that – not that those options are not plenty serious enough.
I would say that the call for transvaginal probes, for gagging medical providers, for sending the state to shake a finger for an extra 72 hours at a distressed woman and stand between her and the discussion she is having with her inner-most and private conscience, is all part of the larger crackdown we see on privacy, private space, freedom and personal choice.
It is on the same spectrum of control: the will to gag Bradley Manning or Julian Assange also seek to gag a medical provider in South Dakota. The same impulse to peer into personal emails and listen to private phone calls that has led the NSA to pour billions into surveillance stations in Utah, is the same impulse of panopticon state control that wants to get between the sheets of men and women in consensual sexual decision-making, and monitor or restrict their access to condoms and contraception. And it is the same Big Brother impulse for control that maintains that what a woman does with her own care-provider is a function of state management.

In other words, women have always had their sexuality managed, surveilled, and controlled by governments; this has been called "gender". I have said here before that getting granular with people's sexual privacy is one of the standard forms of traumatizing state control which closing societies reach for.