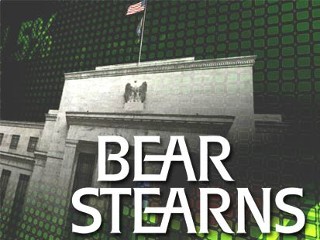 The Federal Reserve Bank is drawing jeers for hiring a former top executive from the now-defunct investment bank Bear Stearns to help it gauge the health of other banks.
Michael Alix was head of risk management for Bear Stearns for two years until the institution imploded this spring, a victim of its (risky) subprime-mortgage related investments.

Last Friday, the Federal Reserve Bank of New York quietly announced it had hired Alix to advise it on bank supervision. 
TVNL Comment: This is not irony, this is evidence of conspiracy.