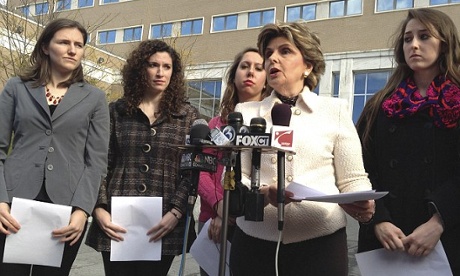 The University of Connecticut has settled a federal lawsuit filed by five women who claimed the school responded to their sexual assault complaints with indifference.

The bulk of the settlement, $900,000 (£530,000), will go to a former UConn hockey player who joined the Title IX lawsuit last December, a month after it was originally filed by four other women. She alleged she was kicked off the team after reporting she had been raped by a male hockey player in August 2011.

The other four women will receive payments ranging from $125,000 to $25,000.
The Associated Press obtained settlement documents in advance of a planned Friday morning announcement by the university and plaintiffs.

The school, which has repeatedly defended its policies for responding to sexual assault complaints, did not admit any wrongdoing.