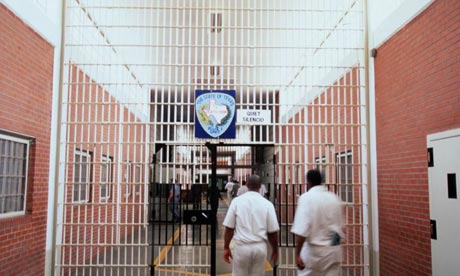 Back defendants facing trial in Houston – the death penalty capital ofAmerica – are more than three times as likely to face a possible death sentence than whites, new academic research has revealed.

The study, by a criminologist at the University of Maryland, exposes the extent of racial discrimination inherent in the administering of capital punishment in Harris County, the ground zero of the death penalty in the US. The county, which incorporates Houston, Texas's largest city, has carried out 116 executions in the modern era – more than any entire state in the union apart from Texas itself.
Professor Raymond Paternoster of the university's institute of criminal justice and criminology was commissioned by defence lawyers acting in the case of Duane Buck, a death row prisoner from Houston whose 1995 death sentence is currently being reconsidered by the Texas courts.

Paternoster, whose report is based on the latest quantitative methods, looked at 504 cases involving adult defendants who had been indicted for capital murder in Harris County between 1992 and 1999 – the period during which Buck was charged for murdering his former girlfriend, Debra Gardner, and a man called Kenneth Butler. Paternoster whittled down that pool to 20 cases that most closely echoed that of Buck's own in terms of the factors involved in the crime that were likely to incur a death sentence.