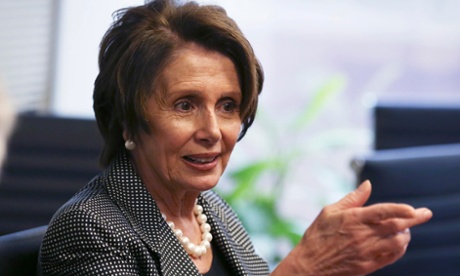 A senior Democrat has fuelled an acrimonious row over a Senate report into torture by the Central Intelligence Agency, by blaming the abuses on former vice-president Dick Cheney.

Nancy Pelosi on Sunday raised the stakes over the landmark study by shifting responsibility from the agency to Cheney, who steered much of the Bush administration's response to the September 11 2001 attacks.

The House minority leader said Cheney, a Republican, set the tone of CIA actions during an era of harsh interrogation methods, a controversy which has flared anew in the runup to congressional elections in November.
"I do believe that during the Bush-Cheney administration, that Vice-President Cheney set a tone and an attitude for the CIA," Pelosi told CNN's State of the Nation.

"Many people in the CIA are so patriotic, they protect our country in a way to avoid conflict and violence. But the attitude that was there was very – I think it came from Dick Cheney. That's what I believe. I think he's proud of it."
TVNL Comment:  Oh, puleez.... Nancy Pelosi took any investigation of the Bush/Cheney war crimes 'off the table' as soon as she assumed leadership of the House.  This should not be only about 'enhanced interrogations' - but should involve a total probe of the illegal and immortal invasion of Iraq as well.   But it won't.