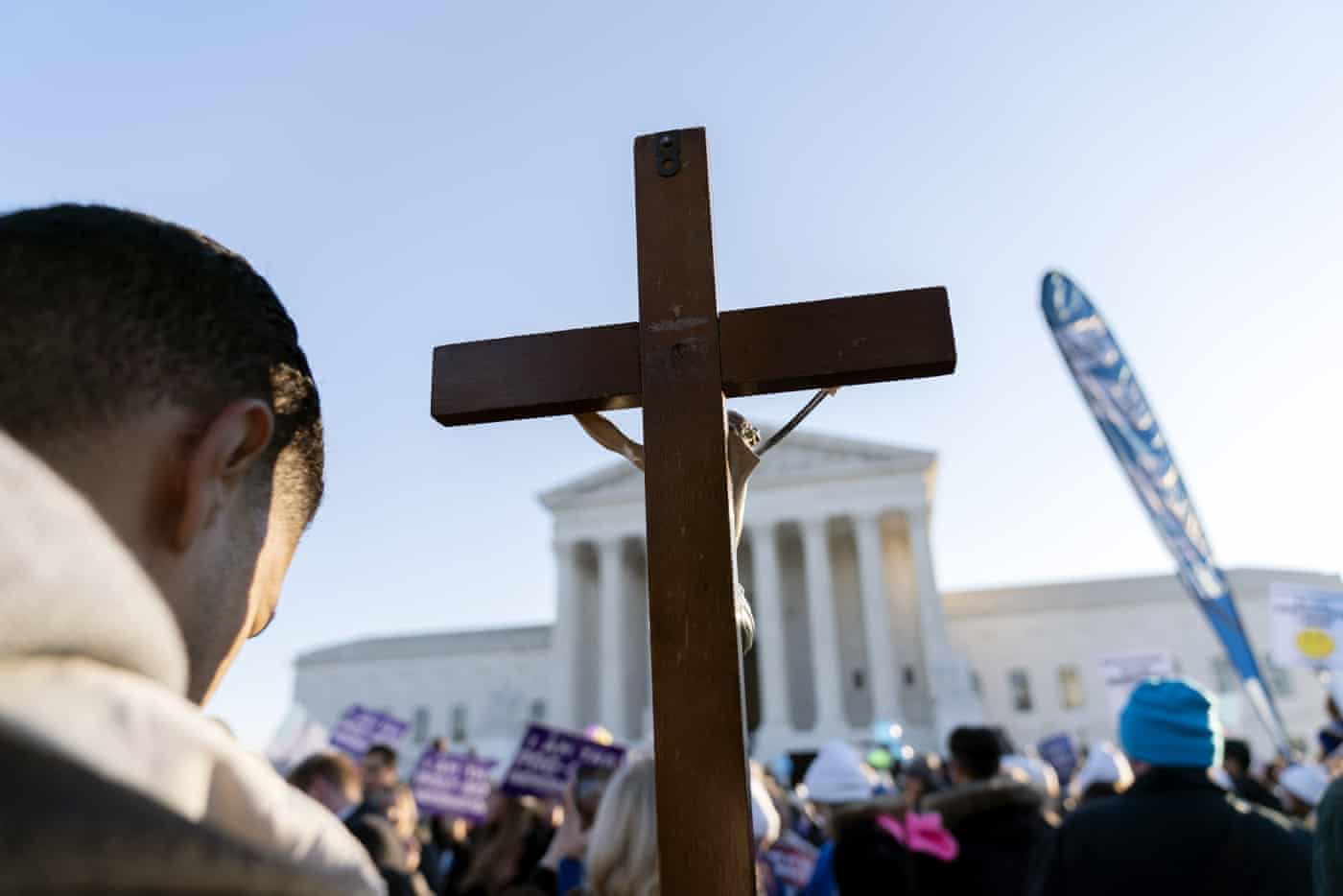 T
he supreme court decision in Dobbs v Jackson Women's Health Organization, which reverses the constitutional abortion rights that American women have enjoyed over the past 50 years, has come as a surprise to many voters. A majority, after all, support reproductive rights and regard their abolition as regressive and barbaric.
Understood in the context of the movement that created the supreme court in its current incarnation, however, there is nothing surprising about it. In fact, it marks the beginning rather than the endpoint of the agenda this movement has in mind.
At the core of the Dobbs decision lies the conviction that the power of government can and should be used to impose a certain moral and religious vision – a supposedly biblical and regressive understanding of the Christian religion – on the population at large.