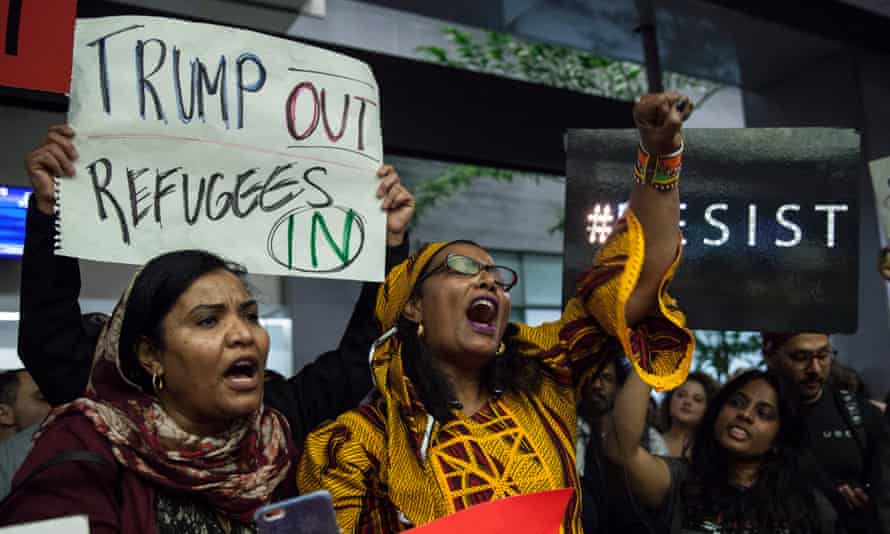 Joe Biden was condemned on Friday for reversing a campaign pledge by leaving in place the historically low cap on refugee admissions set by his predecessor, Donald Trump.
The number of refugees allowed to resettle in the US per year fell from 85,000 to 15,000 under Trump, whose hardline "America first" agenda frequently portrayed migrants as a security threat.
Biden had considered raising the cap to 62,500 but instead opted for a policy that officials say will speed up the admissions process while keeping the 15,000 ceiling.
The U-turn left Biden facing potentially his first major rebellion from the left of the Democratic party. Alexandria Ocasio-Cortez, a progressive congresswoman from New York, tweeted: "Completely and utterly unacceptable. Biden promised to welcome immigrants, and people voted for him based on that promise.