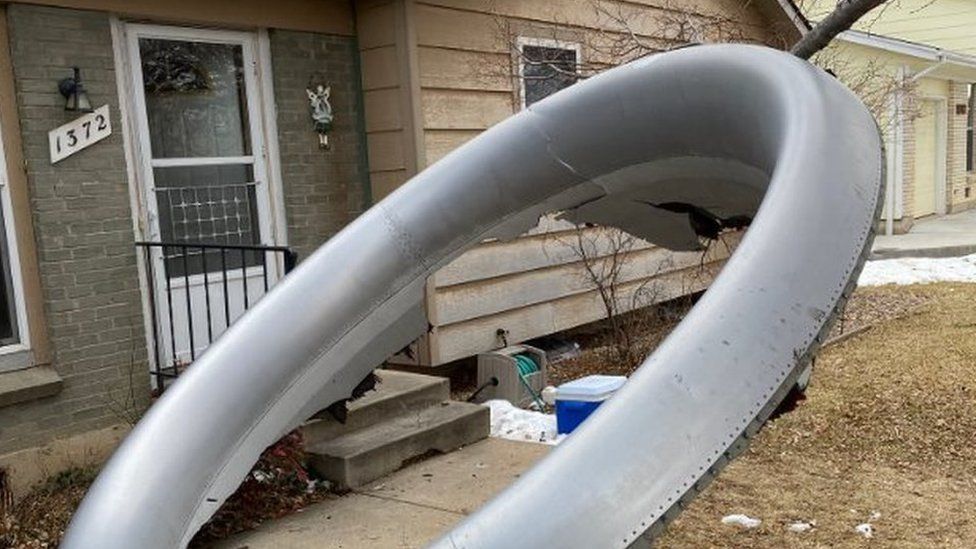 The Boeing 777, with 231 passengers and 10 crew on board, was able to return safely and land at Denver airport. No injuries were reported.
Police in the town of Broomfield posted pictures of what appears to be the front of an engine casing in the front garden of a home.
The United Airlines plane was bound for Honolulu.
Flight 328 suffered a failure in its right-hand engine, the Federal Aviation Administration (FAA) said.
Broomfield police urged residents not to touch or move the debris. The FAA and the National Transportation Safety Board will be carrying out an investigation.