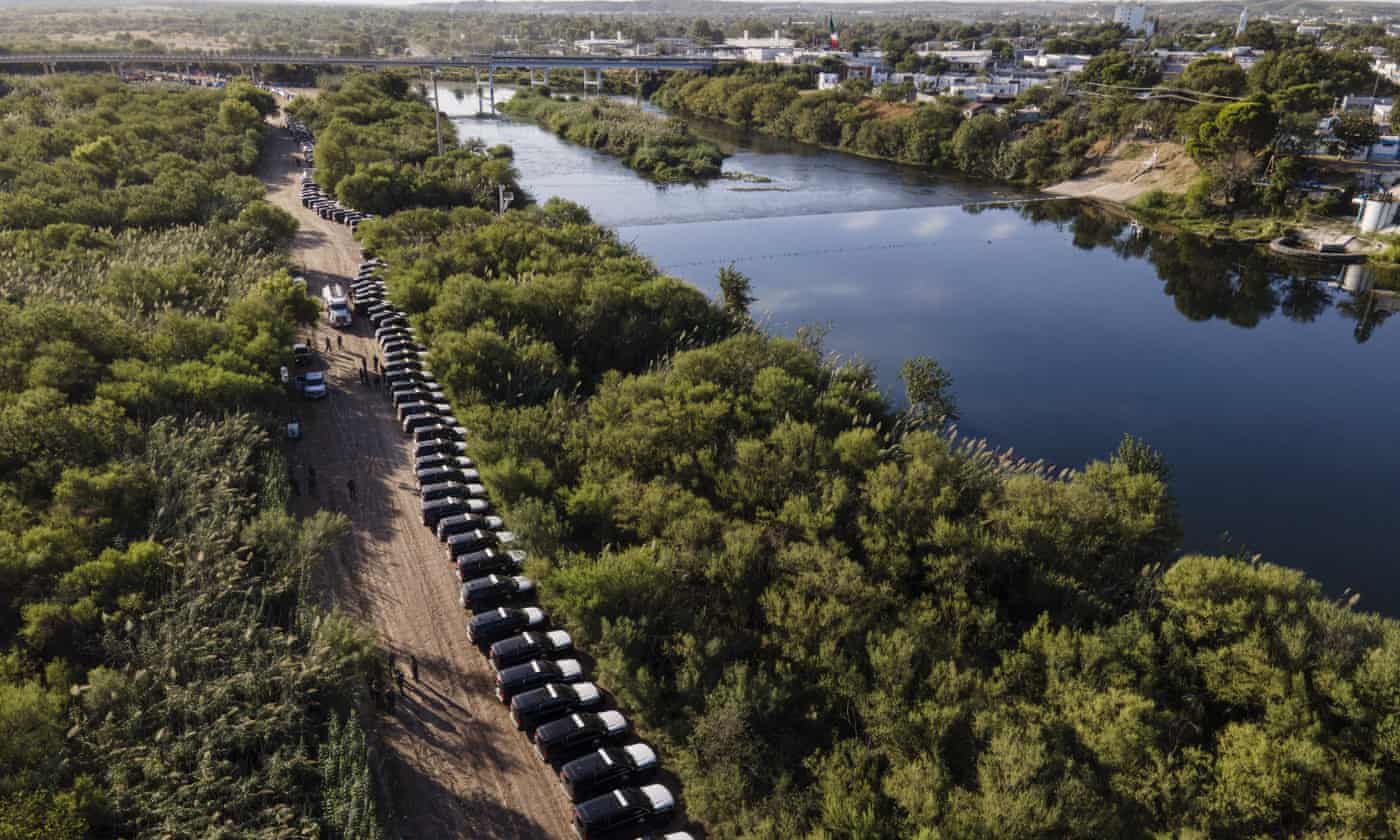 Search crews combed the Rio Grande for a third day Sunday looking for signs of a Texas national guard soldier who went missing in the water amid an attempt to save two people he believed were drowning.
For the first time Sunday, Texas officials publicly identified the missing soldier as Bishop E Evans, a 22-year-old specialist and field artilleryman.
Evans was working in Eagle Pass as part of a border security operation overseen by the governor of Texas, Greg Abbott, about 8.30am Friday when he saw people trying to cross the Rio Grande and into the US from Mexico without permission.
They appeared to be drowning, and after shedding his radio as well as body armor, Evans jumped in to try to rescue them, said statements from local officials and the Texas military department, which administers the state's national guard.