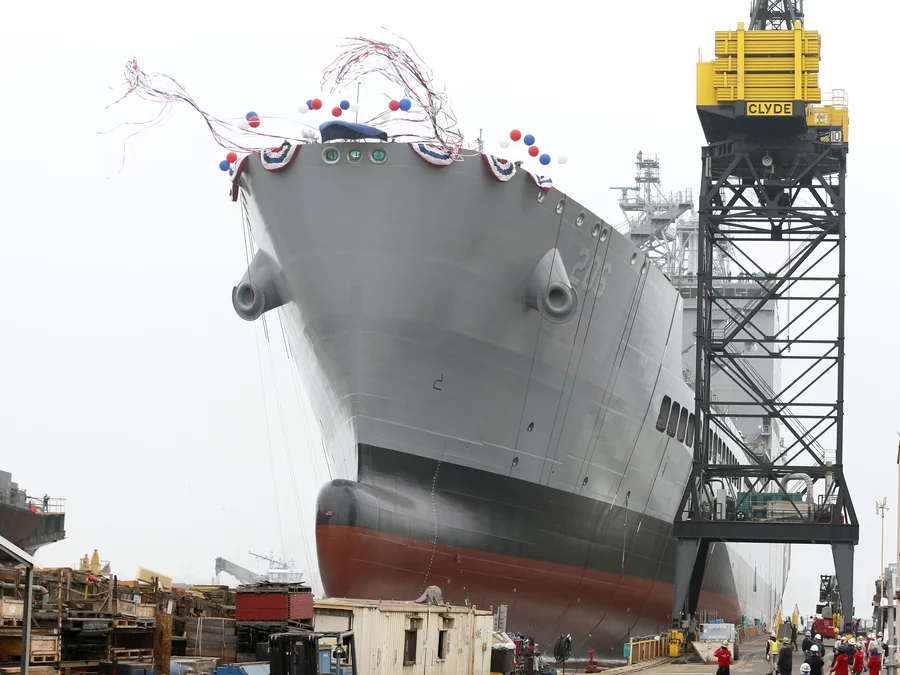 The U.S. Navy has launched and christened a ship named for the slain gay rights leader Harvey Milk, who served in the Navy during the Korean War but was discharged after being questioned about his sexual orientation.
The 742 foot long ship that launched from San Diego on Saturday is the second of six new vessels in the Navy's fleet oiler program, which will help replenish fuel for other Navy ships that are already out at sea. The Navy plans to eventually have 20 ships in the program.
Naming the ship after an icon of the LGBTQ rights movement represents a symbolic milestone for the military following a long history in which gay service members were unable to serve openly. Secretary of the Navy Carlos Del Toro said it helps right the wrongs of the past and shows a commitment to current and future LGBTQ service members. It's estimated that 100,000 veterans have been discharged from military service because of their sexual orientation.