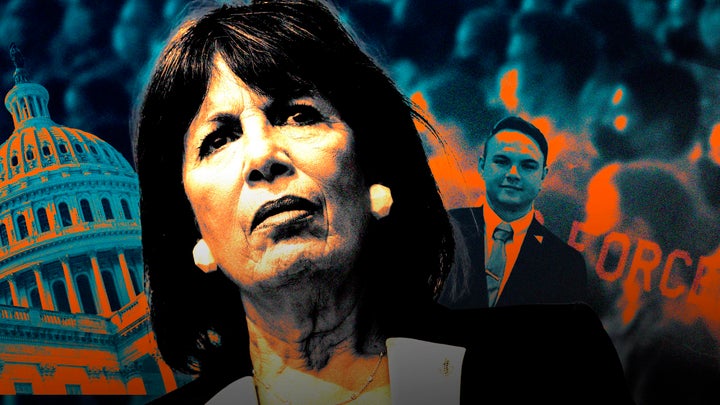 A well-known white nationalist is still serving in the Air Force, Pentagon officials have confirmed, two months after HuffPost first reported on his enlistment. And on Thursday, the chair of a House Armed Services subcommittee said she will contact Air Force leadership to see why there hasn't been any action.
The inquiry from Rep. Jackie Speier (D-Calif.), who chairs the military personnel subcommittee, concerns Airman 1st Class Shawn McCaffrey, a well-known white nationalist. McCaffrey graduated from boot camp in March, as HuffPost reported earlier this year, even as the military received a historic stand-down order so it could address the problem of extremism in its ranks.
"I will be contacting Air Force leadership to find out why this individual ― who has his own author page on a website for far right extremists, describes himself as an 'activist,' and co-hosted a weekly podcast in which he attacked Jews, women, LGBTQ+ people, the U.S. armed forces, and many others using unacceptable slurs ― remains on active duty and under review given the very public and abundant evidence of his extremist ties," Speier said in an emailed statement.