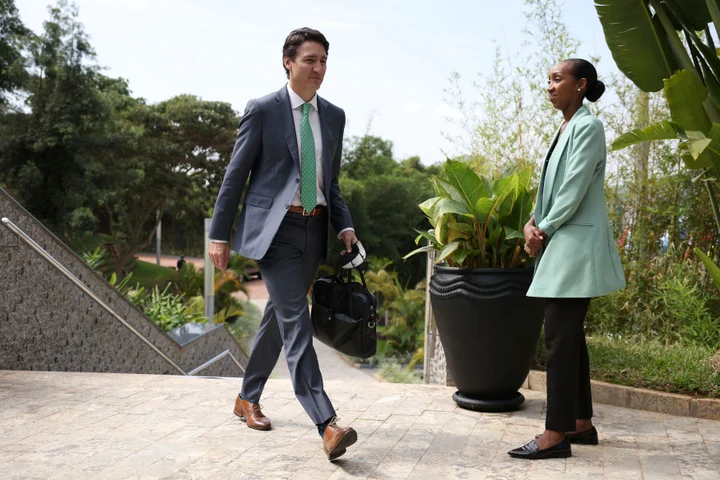 Canadian Prime Minister Justin Trudeau warned Saturday that the U.S. Supreme Court decision to overturn a constitutional right to abortion could lead to the loss of other rights and indicated his country would continue to allow Americans to get abortions in Canada.
Trudeau called the court's decision "horrific" and voiced concern that the ruling could someday allow a rollback of legal protections for gay relationships, including the right for same-sex couples to marry.
"We know that this is an extremely, not just scary, but disheartening time for so many women," Trudeau said at a news conference in Kigali, Rwanda, at the Commonwealth Heads of Government Meeting.
"Women for generations have fought for more rights in the United States, (only) to see this setback, to worry as well about how this can be expanded to more rights be taken away in the United States," he said.