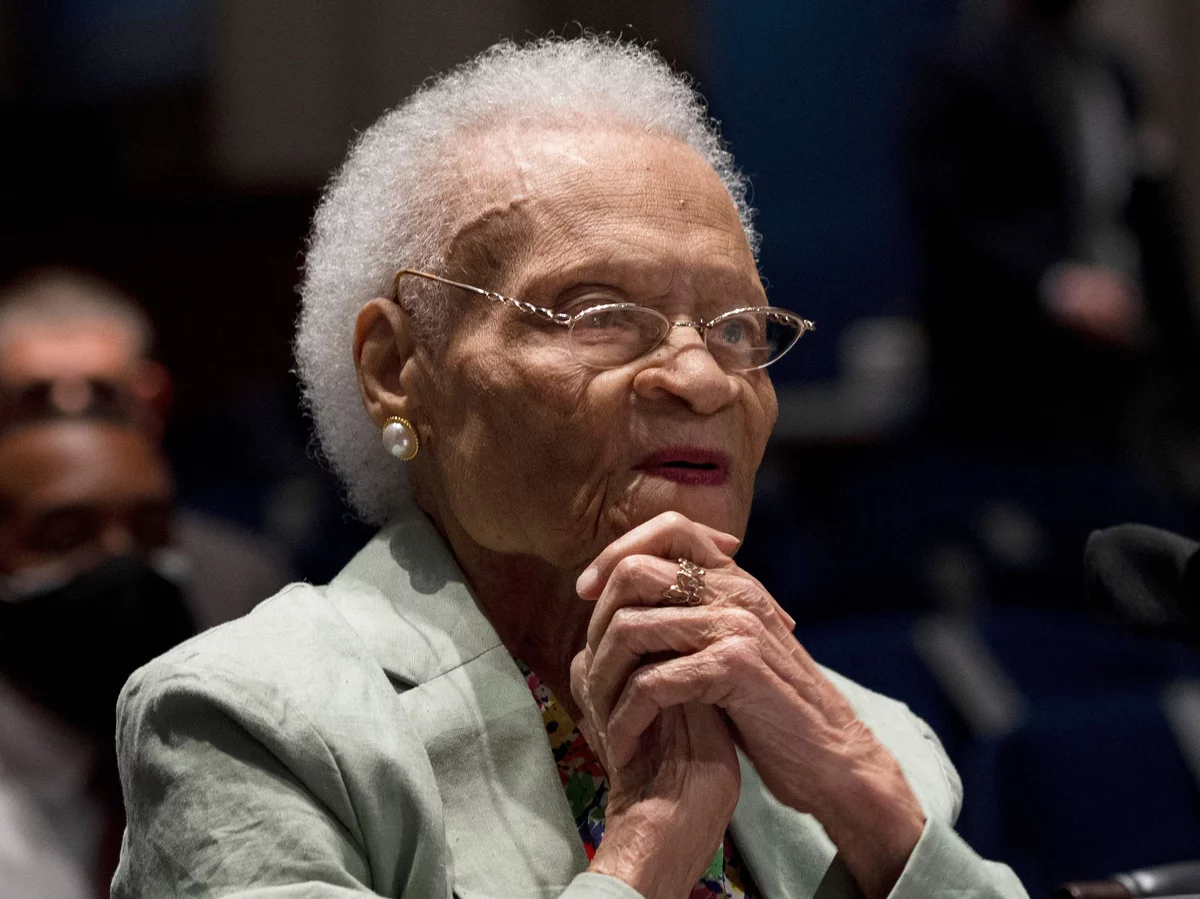 The day that a white mob came to Greenwood Avenue in Tulsa, Okla., Viola Fletcher was just 7 years old.
During emotional testimony on Capitol Hill on Wednesday, Fletcher, who is now 107, recalled her memories of the two-day massacre that left hundreds of Black people dead.
"I will never forget the violence of the white mob when we left our home. I still see Black men being shot, Black bodies lying in the street. I still smell smoke and see fire. I still see Black businesses being burned. I still hear airplanes flying overhead. I hear the screams," Fletcher told lawmakers. "I have lived through the massacre every day. Our country may forget this history, but I cannot."
Fletcher and two other survivors of the 1921 Tulsa Race Massacre, her younger brother Hughes Van Ellis and Lessie Benningfield Randle, testified before a House Judiciary Subcommittee on Wednesday nearly 100 years to the date of the massacre. Some historians say as many as 300 Black people were killed and another 10,000 were left homeless. Greenwood was destroyed by the attack that was launched on May 31, 1921.
TVNL Comment:  Land of the free and home of the brave.... unless its about genocide and slavery, - which are the foundations on which the US was built.  Think about it. How many Americans have even heard about the Tulsa Massacre?