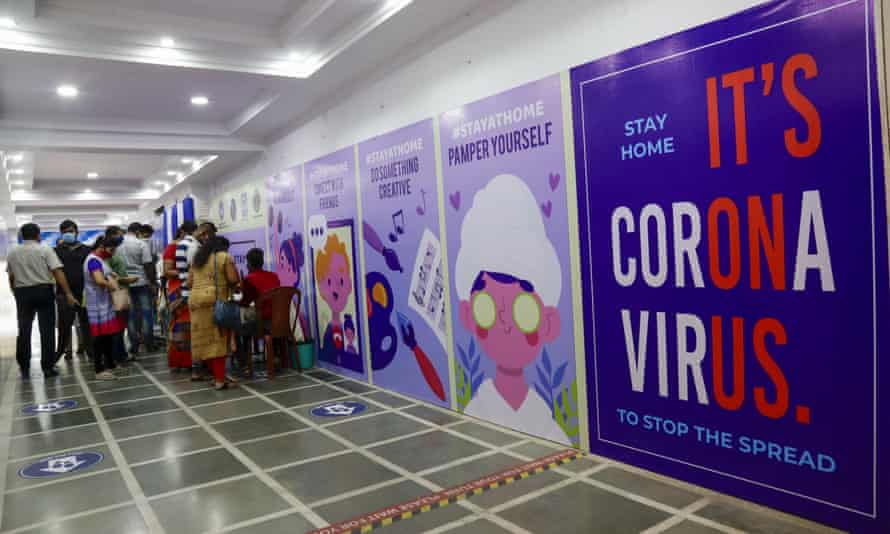 The Delta variant of Covid-19, first identified in India, has been detected in 74 countries and continues to spread rapidly amid fears that it is poised to become the dominant strain worldwide.
Outbreaks of the Delta variant have been confirmed in China, the US, Africa, Scandinavia and the Pacific. Scientists report that it appears to be more transmissible, as well as causing more serious illness.
In the US, according to the former Food and Drug Administration commissioner Scott Gottlieb, cases of the Delta variant are doubling roughly every two weeks and account for 10% of all new cases, while in the UK it accounts for more than 90% of new cases.