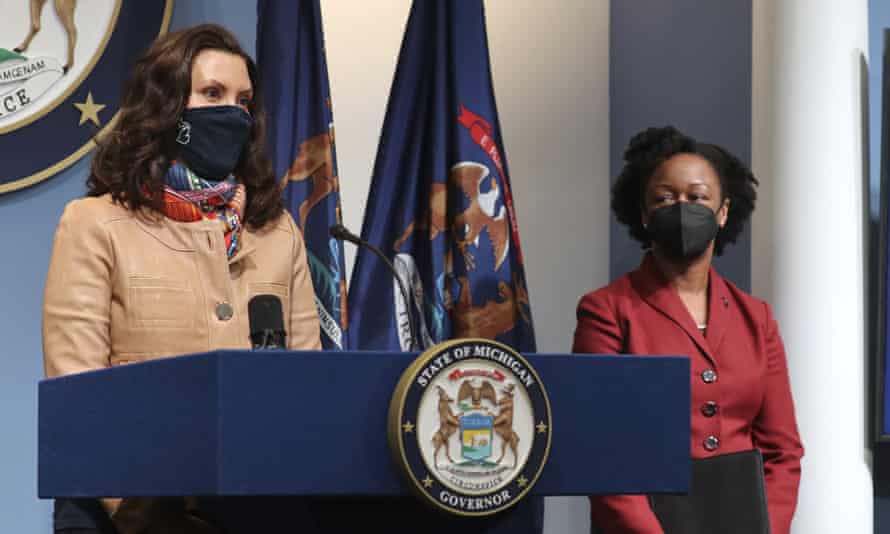 There are ominous signs of a new wave of coronavirus infections building in the US midwest, even as vaccinations continue to gather pace across the country.
In Michigan, hospitalisations have soared and intensive care beds are being rapidly filled. An average of 7,226 cases a day were confirmed in the state last week, according to Johns Hopkins University data, approaching record highs seen in November. Michigan's public health system "is overwhelmed", warned the state's top medical official, Joneigh Khaldun.
The surge has prompted Governor Gretchen Whitmer to urge people to restrict activities and wear masks and for schools to halt in-person learning.