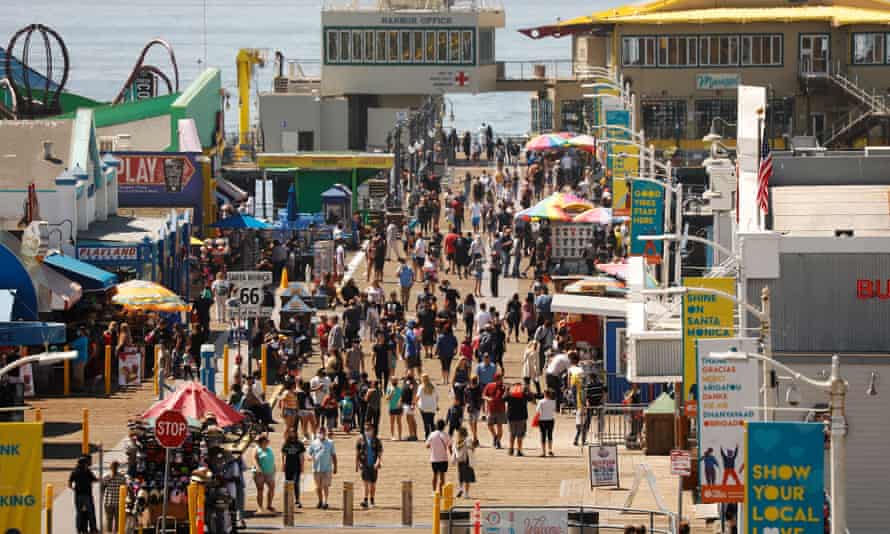 Authorities across southern California are scrambling to contain large holiday crowds on beaches, boardwalks, and piers this weekend, anxious about a possible new surge in Covid-19 cases.
But they face a restive public eager to party in the sun after more than a year of lockdowns, and appear to have few tools at their disposal to enforce mask-wearing and social distancing.
Images of hundreds of largely maskless people crammed on to the Santa Monica pier or huddled around street performers on the Venice boardwalk over the past few days have raised concerns that spring break in the Golden state could spiral out of control, much as it has in Miami Beach, Florida, and trigger a superspreader event.