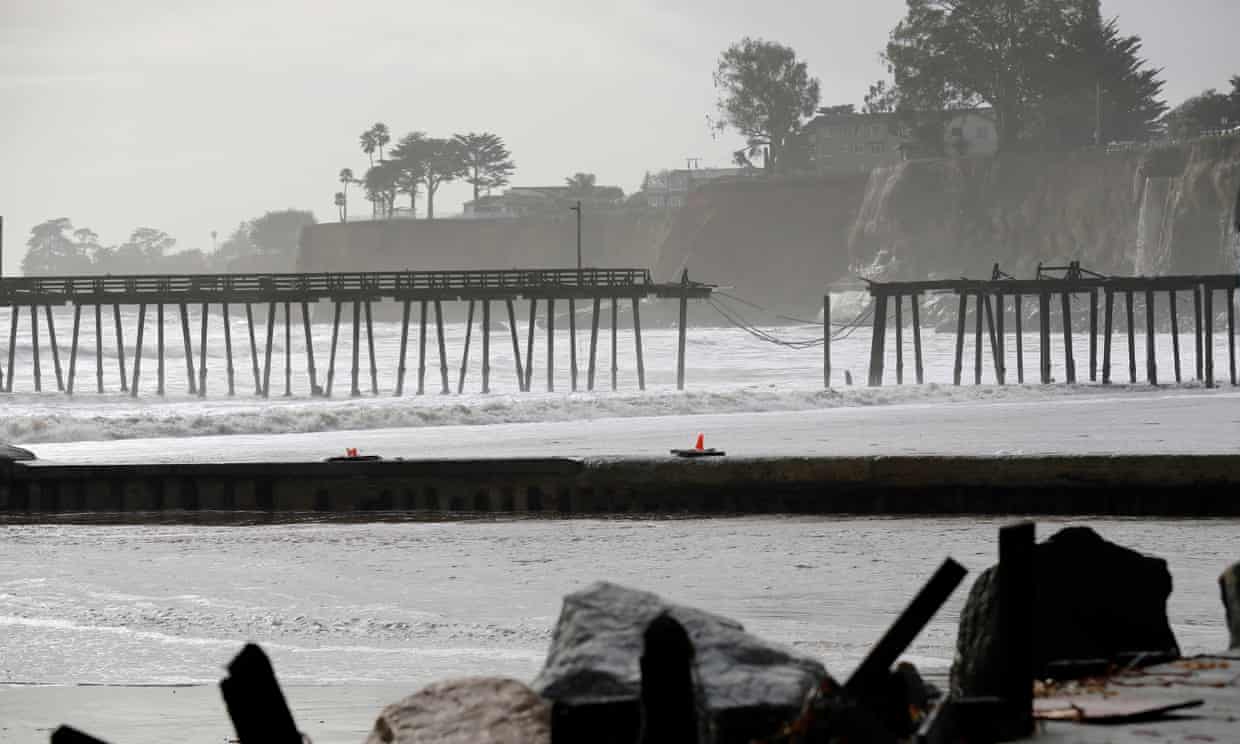 Hurricane-strength gusts as high as 101mph (162kph) toppled trees onto buildings and roads, knocked out power lines and blew down the roof on a gas station in South San Francisco.
National Weather Service meteorologist Warren Blier said the wind speed recorded on a Marin county hilltop was among the highest he could recall in a 25-year career.
The storm was powered by two overlapping phenomena – an immense airborne stream of dense moisture from the ocean called an atmospheric river, and a sprawling, hurricane-force low-pressure system known as a bomb cyclone.
The blast of extreme winter weather marked the third and strongest atmospheric river to strike California since early last week. Research predicts that climate change will cause atmospheric rivers to become larger and carry more water.