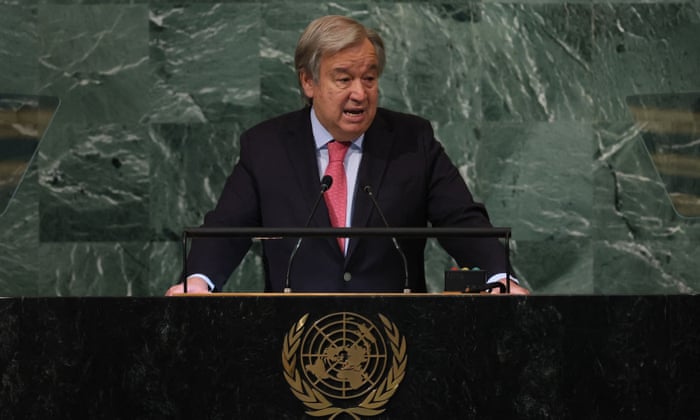 Countries should impose windfall taxes on fossil fuel companies and divert the money to vulnerable nations suffering worsening losses from the climate crisis, the United Nations secretary general has urged.
António Guterres said that "polluters must pay" for the escalating damage caused by heatwaves, floods, drought and other climate impacts, and demanded that it was "high time to put fossil fuel producers, investors and enablers on notice".
"Today, I am calling on all developed economies to tax the windfall profits of fossil fuel companies," Guterres said in a speech to the UN general assembly on Tuesday. "Those funds should be redirected in two ways – to countries suffering loss and damage caused by the climate crisis and topeople struggling with rising food and energy prices.