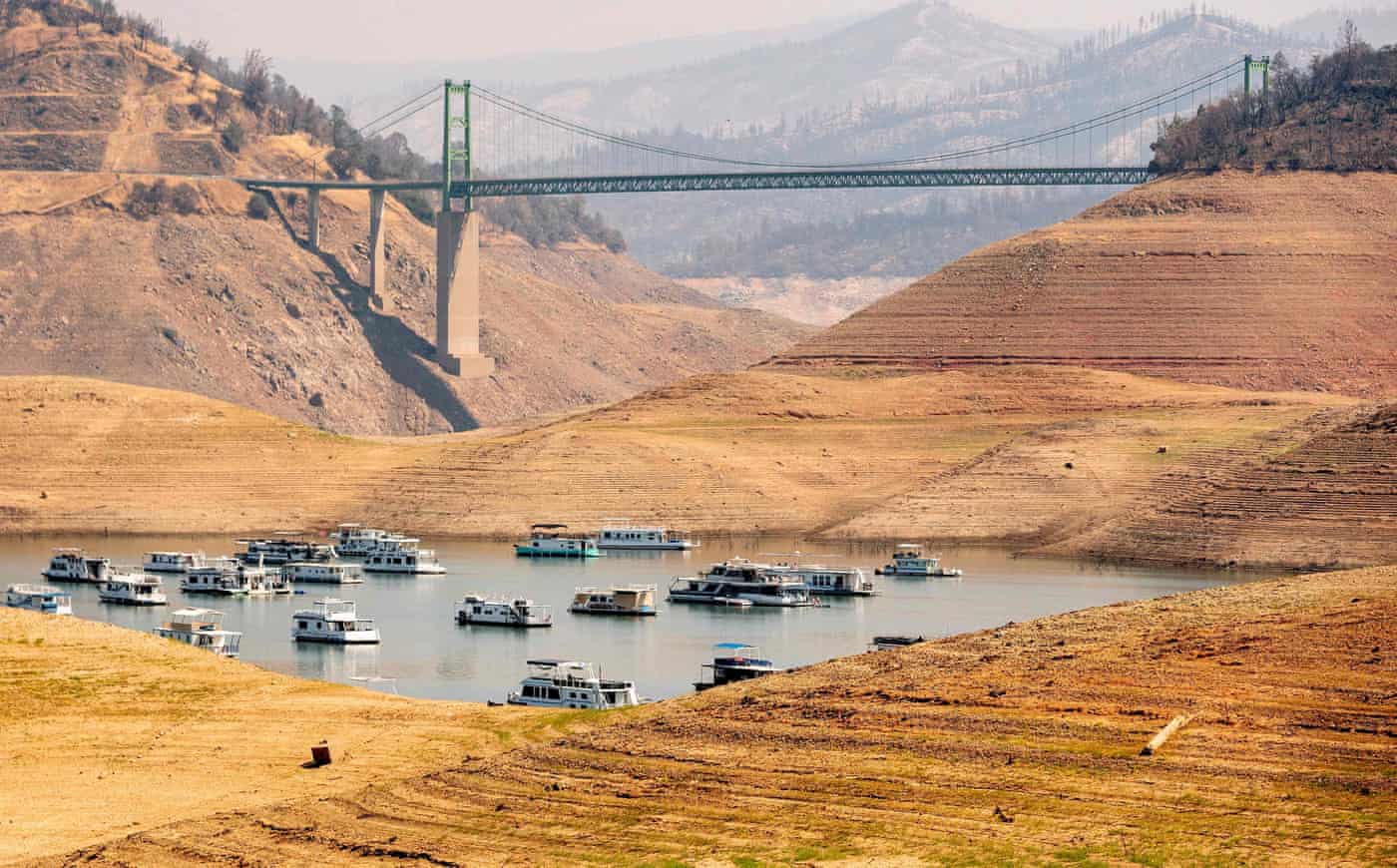 California's two largest reservoirs are at critically low levels, signaling that the state, like much of the US west, can expect a searing, dry summer ahead.
This week, officials confirmed that Lake Oroville, the state's second-largest reservoir, was at just 55% of its total capacity when it reached its highest level for the year last month. Meanwhile, Shasta Lake, California's largest reservoir, was at 40% capacity last month – after the state endured its driest start to a year since the late 19th century.
It's a dire sign for a state already struggling to manage water during the most severe megadrought in 1,200 years. The glittering turquoise water in both lakes have receded to expose dry, brown lake bed. Dramatic visuals compiled by the department of water resources contrast images of an abundant Oroville in 2019 with this year – when officials say the lake saw a "​​show a shocking drop in water levels".
Only five years ago, in February 2017, Oroville was so full that millions of gallons of water eroded the main spillway of its dam, which is the tallest in the US, forcing evacuation of nearly 200,000 residents downstream.