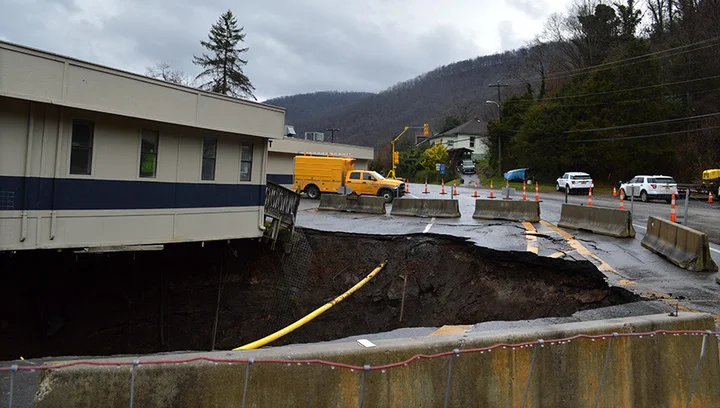 An enormous sinkhole in Hinton, West Virginia, that has threatened to swallow the town's police station on Route 20 has spurred officials from the state Division of Highways to pour fill material under the road and start construction of a 120-foot bridge over the hole, per CNN.
"We just put it together like a big Lego set," said Joe Pack, chief engineer of district operations of the West Virginia Division of Highways, in a press release Friday.
The sinkhole first appeared in June and was initially 6 feet wide and 30 feet deep. The police department moved personnel from the building in July and expects the building will eventually have to be demolished, WVNS-TV reported. Fill material proved to be a successful solution for under the road until rains from Hurricane Nicole earlier this month washed it all out — and made the sinkhole even bigger.