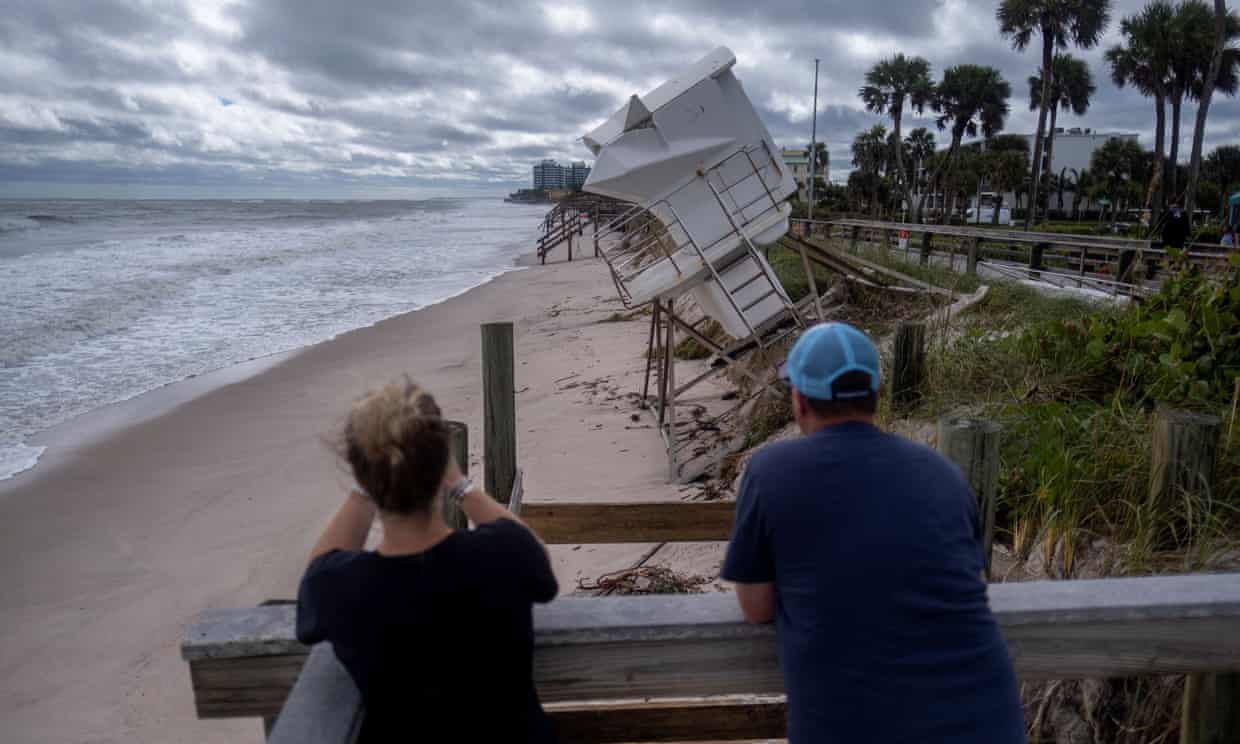 The death toll from Tropical Storm Nicole rose to at least four on Thursday after the rare November hurricane battered Florida with strong winds and flooding, then weakened into a rainmaker on course for Georgia and the Carolinas.
The late-season cyclone made landfall close to Vero Beach on Florida's east coast at about 3am, delivering 75mph winds and a storm surge that collapsed buildings into the ocean and swept away roads as far north as Daytona Beach.
At an afternoon press conference, Jerry Demings, the Orange county mayor, said two people were electrocuted in an Orlando neighborhood when they touched a fallen electricity line and two others were killed in a vehicle accident attributed to the storm.
At the storm's height, 330,000 customers lost power, many in areas recovering from Hurricane Ian, which caused damage across Florida in September.