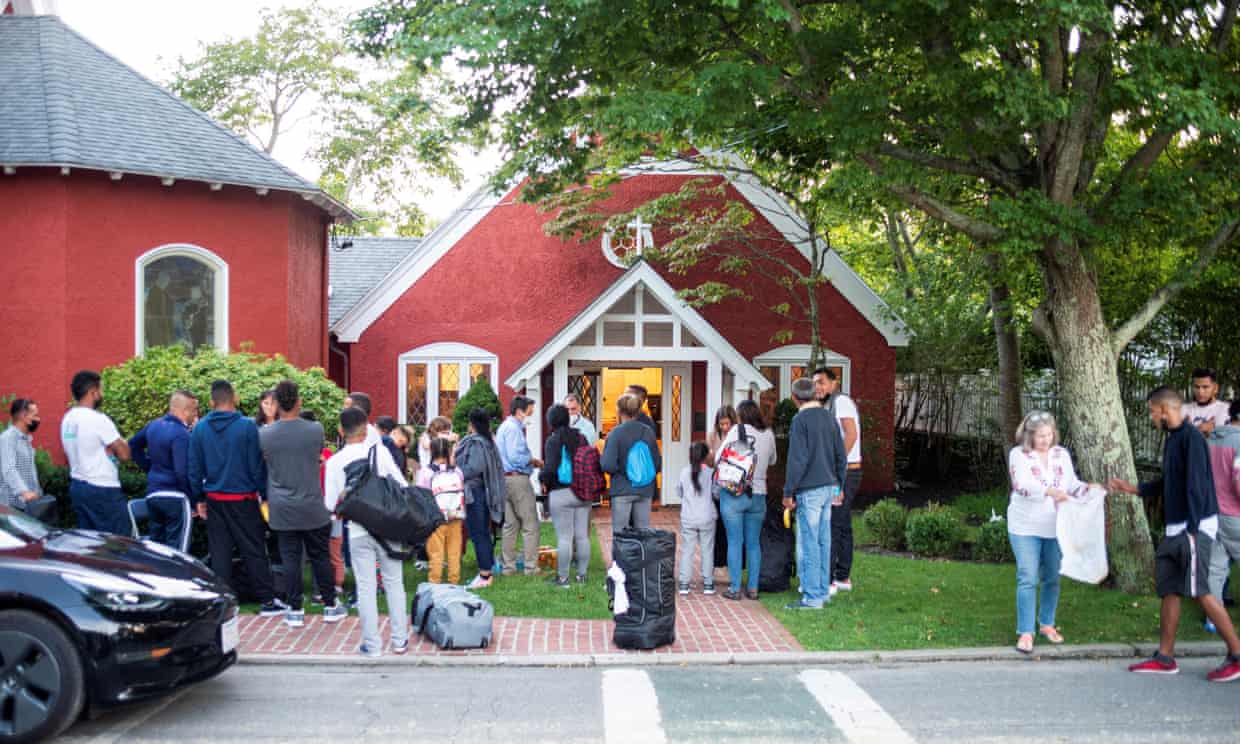 A former US army combat medic and counterintelligence agent allegedly solicited asylum seekers to join flights out of Texas to Martha's Vineyard that Florida's Republican governor, Ron DeSantis, chartered.
Perla Huerta was sent to Texas from Tampa to fill the planes at the center of the trips, which many have argued could amount to illegal human trafficking, a person briefed on an investigation into the case told the New York Times.
In September, dozens of asylum seekers were transported to Martha's Vineyard, an affluent community in Massachusetts, and were promised cash assistance, help with housing and other resources if they traveled to the state. DeSantis claimed responsibility for the flights, portraying it as a protest against the Joe Biden White House's immigration policy.