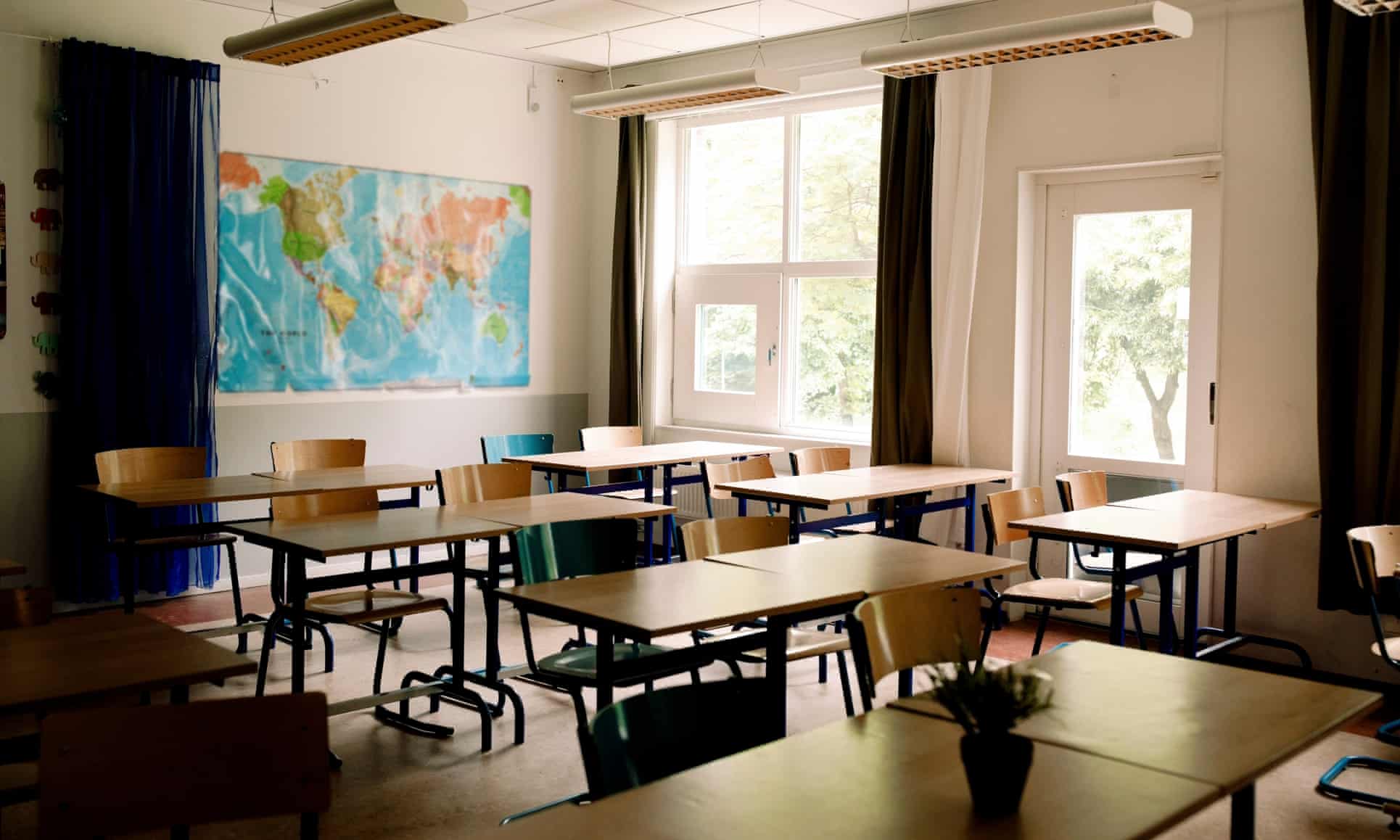 O
n fall Fridays at Hull-Daisetta high school, in the small town of Daisetta in south-east Texas, sneakers squeak across the volleyball court as the Lady Cats run warm-up drills. Football coaches, players and cheerleaders prep for the night's game. A local church serves lunch for the students. But there are no classes, and in the parking lot, just a handful of teachers' cars.
Hull-Daisetta is one of a growing number of US schools – at least 1,600 in 24 states, according to a 2021 study, up from just 257 in 1999 – that have moved to a four-day schedule, giving students and teachers either Fridays or Mondays off. Students on a four-day schedule generally have longer days to make up for the time missed on their day off.
While the shorter week is upending traditional ideas about K-12 education, it is generally driven by concerns about money rather than claims it will improve student performance – and its long-term impacts on learning are still unclear. Some states that have allowed the schedule, including Minnesota, New Mexico and Oklahoma, have since moved to limit it, while others have seen a rapid expansion.