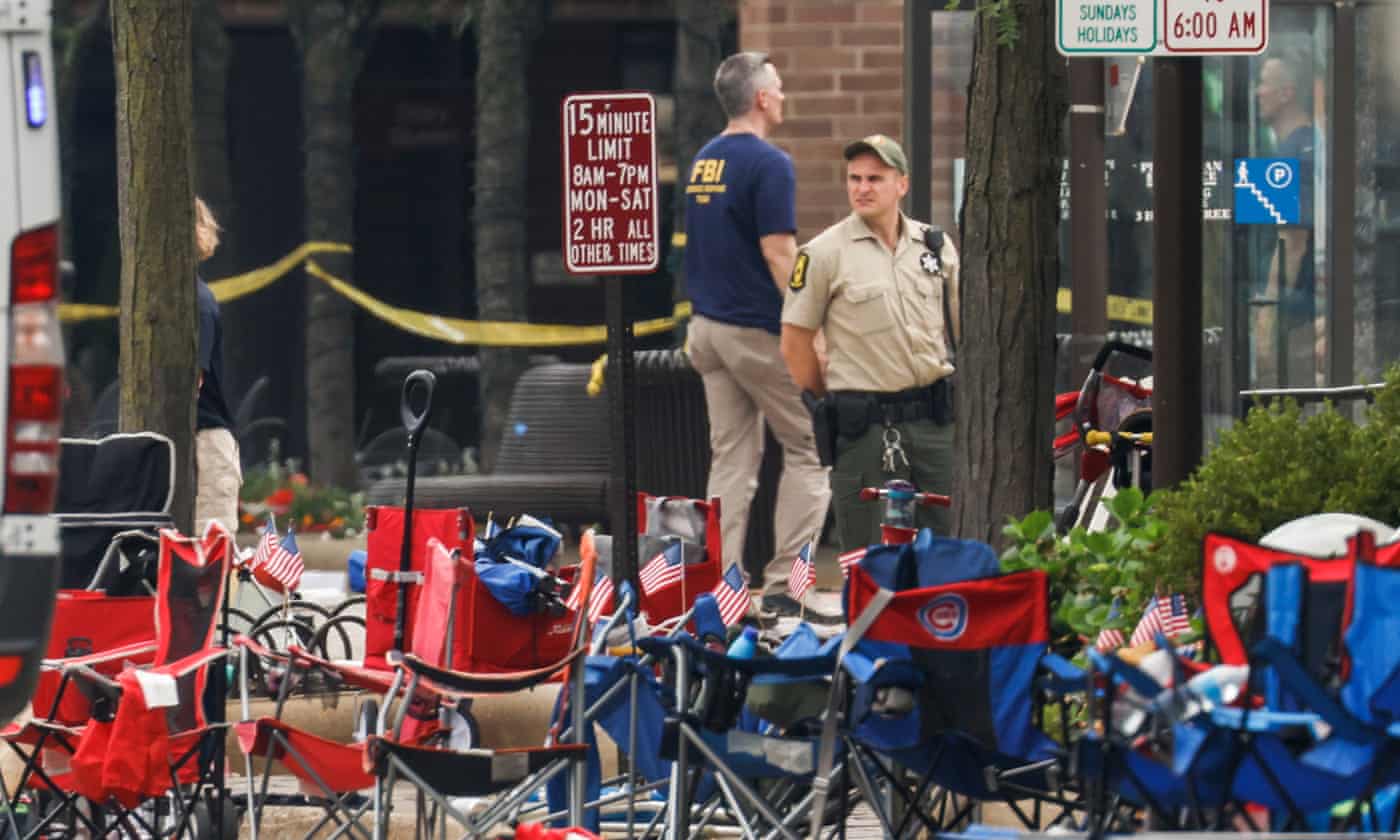 The parents of a toddler found wandering alone in the aftermath of the Highland Park mass shooting at a Fourth of July parade were both killed during the massacre, local media have reported.
A picture of two year-old Aiden McCarthy went viral in the aftermath of the attack before he was reunited with his grandparents. But it has now been revealed that the child's parents are both dead.
Kevin McCarthy, 37, and Irina McCarthy, 35, were both named as victims of the shooter who attacked the parade in the upmarket Chicago suburb, injuring dozens as as well as killing seven people.
Local television station CBS Chicago reported that a GoFundMe page had been set up to raise money for the child, Aiden McCarthy, who will now be raised by his grandparents.