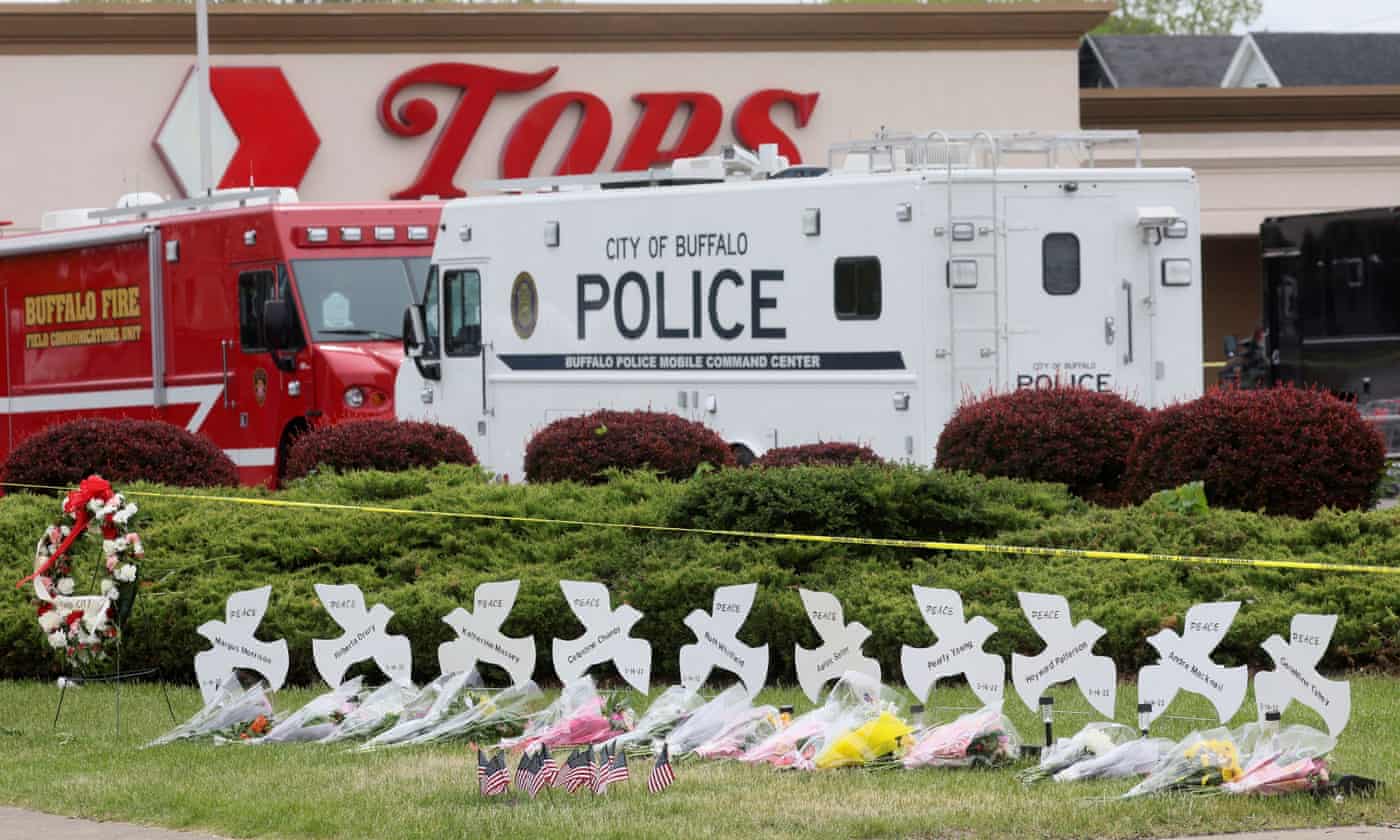 A 911 dispatcher has been placed on administrative leave and will probably be fired after allegedly hanging up on a Tops supermarket employee during Saturday's shooting rampage in Buffalo, New York, where a white supremacist allegedly killed 10 people.
Latisha Rogers, an assistant office manager at the Tops supermarket, said she called 911 and whispered quietly into the phone about the shooter, who was already in the store.
"I called 911, I go through the whole operator and everything, the dispatcher comes on and I'm whispering to her and I said 'Miss, please send help to 1275 Jefferson – there is a shooter in the store,'" Rogers told WGRZ.