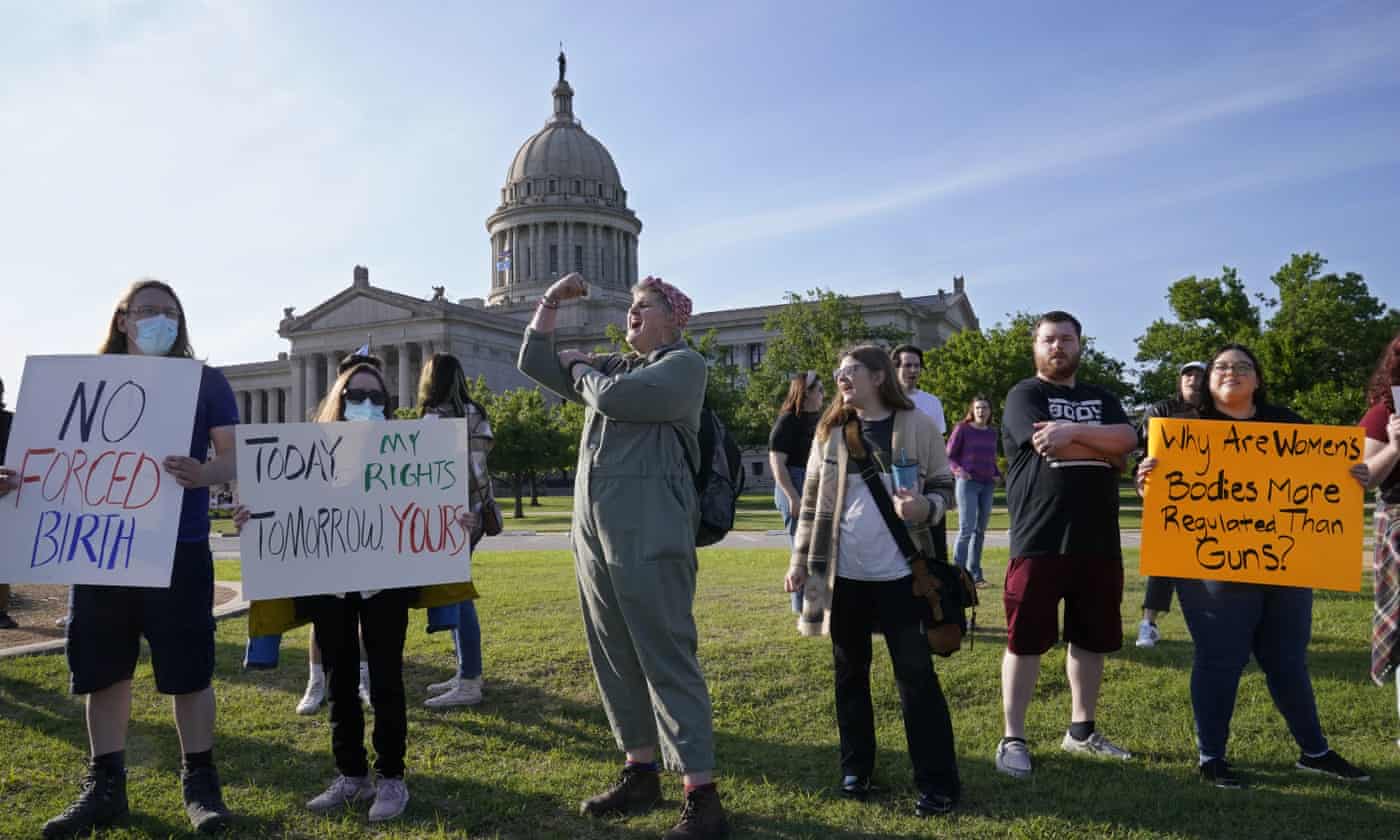 Oklahoma's Republican-led legislature passed the nation's strictest abortion ban on Thursday. The bill, if signed into law, would allows citizens to sue anyone, anywhere who "aids or abets" a patient in terminating a pregnancy.
The bill bans abortion from conception, even before an egg implants in the uterus, and would go into effect immediately if signed by Republican governor, Kevin Stitt. Abortion providers expect he will do so before the coming week.
Like a six-week abortion ban in Texas, Oklahoma's bill would be enforced by citizens. It would allow anyone, anywhere to sue for $10,000 and "emotional distress", even if they do not have a relationship to the patient in question.