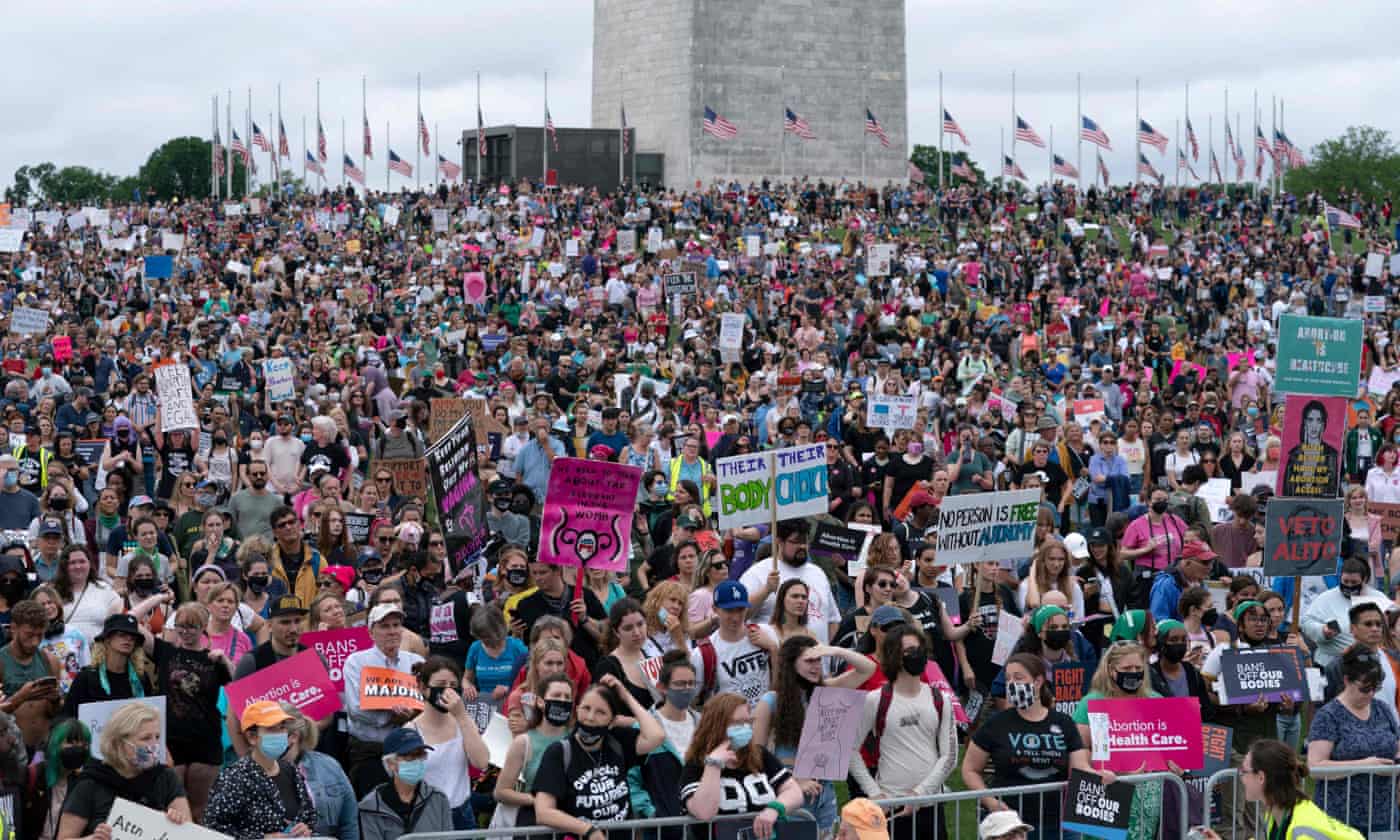 Thousands of people were taking part in protests across the US on Saturday to decry the supreme court's expected reversal of the landmark 1973 law that made abortion legal in America.
Organizers said there were more than 380 protest events in cities including major ones in Washington DC, New York City, Los Angeles and Chicago to demand that the right to an abortion is not stripped away by the court, which is dominated by rightwing justices.
Gathering in large groups and holding signs that included slogans such as "Reproductive justice for all" and "We will not go back", and chanting "My body, my choice", the protesters have been spurred by the leak of a supreme court draft opinion on 2 May. The leaked draft showed that the five rightwing justices on the nine-member court had voted to overturn Roe v Wade, the historic case that provided federal protection for abortion rights and proved a beacon in international efforts to improve the rights of women.