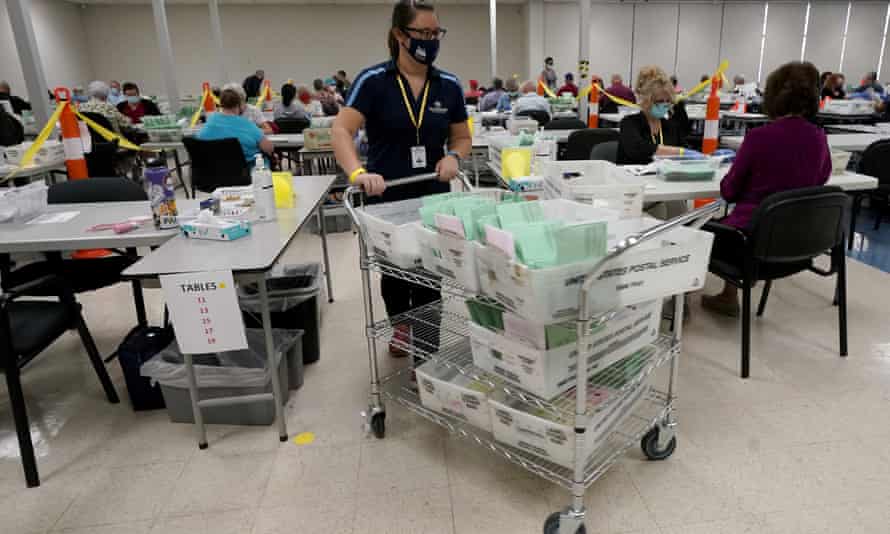 Nearly five months after Joe Biden was declared the official winner of the presidential race in Arizona, state Republicans are set to begin their own audit of millions of ballots, an unprecedented move many see as a thinly-veiled effort to continue to undermine confidence in the 2020 election results.
The GOP-controlled state senate ordered the audit, set to formally get underway this week, which may be one of the most absurd and alarming consequences to date of Donald Trump's baseless lies about the 2020 election. It will be executed by a private Florida-based company. It also reportedly will be supported from far-right lawyer Lin Wood and observers from the far-right news network One America News Network.
The audit will be solely focused on Maricopa county, the largest in the state and home to a majority of Arizona's voters. Biden narrowly defeated Trump in the county, a crucial battleground that helped the president win Arizona by around 10,000 votes. The audit will include a hand recount of all 2.1m ballots cast in the county, a process expected to take months.
TVNL Comment: There is no bottom to dangerous, useless attempts to crown Donald Trump. Idiots abound.
More...