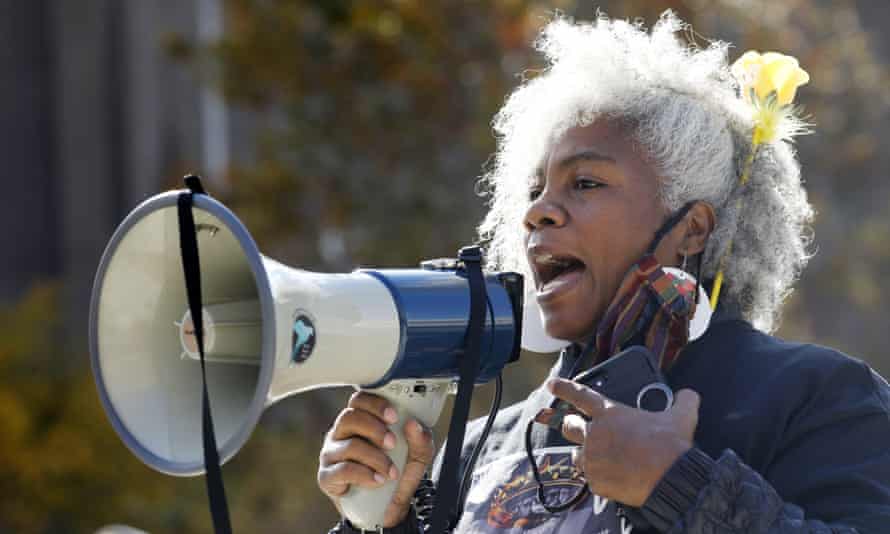 A judge in New York has overturned the firing of a long-serving Black former police officer who fought with a white colleague as he placed a suspect in a chokehold.
State supreme court judge Dennis Ward praised Cariol Horne's intervention during the 2006 incident, which led to her dismissal by the City of Buffalo two years later and a lengthy legal fight for compensation.
In an 11-page ruling, Ward pointed to deaths of Black men during confrontations with law enforcement, including George Floyd and Eric Garner, and the role played by other officers in attendance.
"Recent events in the national news, including the death last year in the City of Minneapolis of George Floyd, who died from unreasonable physical force being applied for over nine minutes, have sparked national outrage over the use of this practice," Ward wrote.