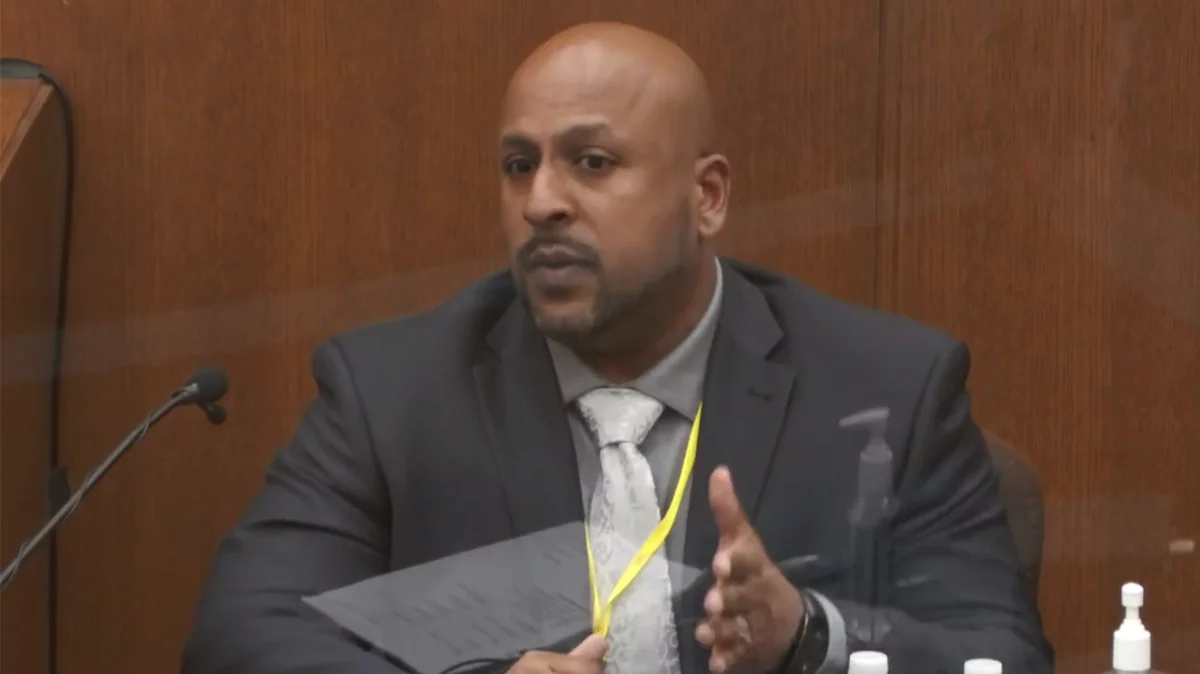 Senior Special Agent James Reyerson of Minnesota's Bureau of Criminal Apprehension is testifying in the murder trial of former Minneapolis police officer Derek Chauvin, in last May's death of George Floyd.
The BCA routinely investigates police use-of-force incidents in Minnesota. Chauvin is facing charges of second- and third-degree murder as well as manslaughter. Video footage from the scene showed Chauvin pressed his knee on Floyd's neck area for more than nine minutes.
Under questioning from Chauvin's defense attorney, Eric Nelson, Reyerson initially testified an officer's body-cam video seemed to capture Floyd saying, "I ate too many drugs," although the statement is hard to make out in the chaos of the moment, reporter Jon Collins of Minnesota Public Radio reports.