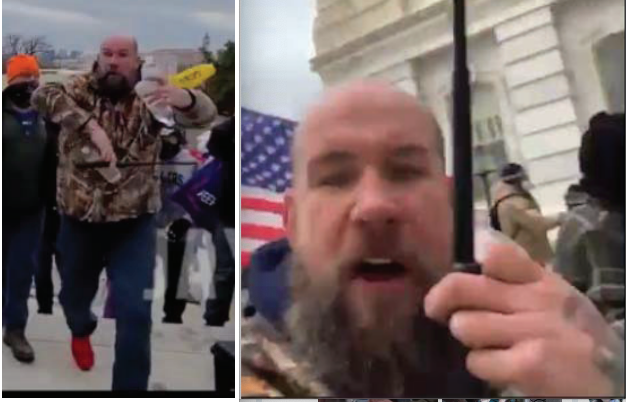 A Donald Trump-loving gym owner who authorities say attacked a police officer during the Jan. 6 insurrection at the U.S. Capitol is the son of a deceased New Jersey trooper and has a brother in the U.S. Secret Service, HuffPost has learned.
Scott Kevin Fairlamb, the owner of Fairlamb Fit and a former ultimate fighter, is the son of retired New Jersey Trooper Preston "Jay" Fairlamb Jr., who died in a 2012 motorcycle crash. Michelle Obama, the first lady at the time, attended a memorial service for the elder Fairlamb because his other son, Preston "Jay" Fairlamb III, had led her Secret Service detail. Obama even mentioned Preston Fairlamb III in her recent memoir, writing that they "became real friends" and shared stories and jokes.
A website for Scott Fairlamb's 2019 wedding lists his best man as "Jay," and one acquaintance confirmed that the longtime Service Service agent was in his brother's wedding party. Multiple sources and public records confirm their relationship.